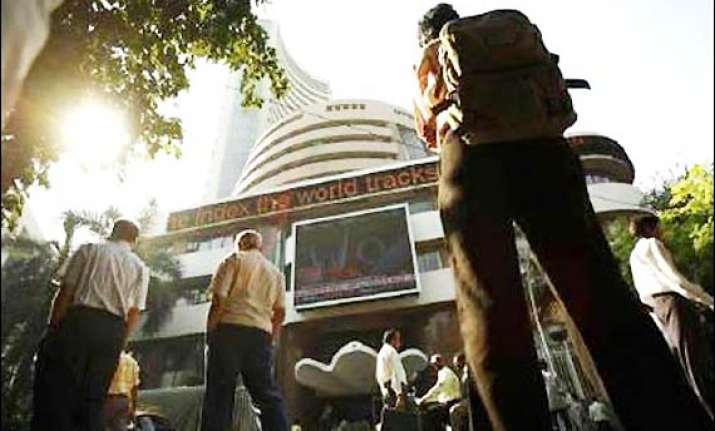 Mumbai, Dec 21: Within a day of slipping out of the coveted league of countries with trillion-dollar-size stock markets, India today regained this status as a 510-point strong Sensex rally boosted its market capitalisation to USD 1.02 trillion.

Helped a surge in the stock and rupee valuations, the total size of Indian market stood at Rs 53,79,250.96 crore (USD 1,024.62 billion).

However, the market size remains barely above the trillion- dollar mark and a fall of just about 2.4 per cent in the rupee or stock valuations could again push India out of this select league.

In today's trade, the market registered a gain of about Rs 1.19 lakh crore in its total valuation, on the back of strong buying in banking stocks and a host of other blue-chips, as also strong cues from global markets. 

The country's most valued firm Reliance Industries Ltd (RIL) contributed the most to the 510-point surge in the Sensex today.

In the process, RIL also regained its status as the most influential stock on the Indian stock market, measured in terms of its weightage on the barometer index Sensex.  At the end of the day, RIL commanded a Sensex weightage of 10.47 per cent, followed by Infosys' 10.42 per cent. 

In the past eight trading sessions, beginning December 12, Infosys has pipped RIL on the top-slot thrice, but Mukesh Ambani-led corporate giant has also managed to regain its long-held top-most position thrice from the IT major. 

The investor sentiments also got a boost from an upgrade in the Indian government's long-term and short-term bonds by global credit ratings agency Moody's this afternoon. 

The Indian market had yesterday lost its trillion-dollar status, as a decline in the rupee and share valuations dragged its size to USD 994.97 billion (Rs 52,60,440.78 crore).  Besides India, a total of 13 countries are estimated to be in the trillion-dollar stock market club, including the US, the UK, Canada, Brazil, Australia, Hong Kong, South Korea, China, Japan, Spain, Germany, Switzerland and France. 

The Indian market had first achieved a trillion-dollar size about four and half years ago on May 28, 2007, but moved out of this coveted league about a year later on July 1, 2008.  India again joined this elite club of markets with trillion-dollar valuation about a year later on June 3, 2009. 

The Indian market was, in fact, seen inching towards the two-trillion dollar mark at least twice in the past—first in early 2008 and then at the beginning of 2011 with a size as high as USD 1.9 trillion.

A sharp plunge in the market this year has led to the Indian market valuation falling by close to Rs 20 lakh crore (over USD 500 billion), from about Rs 73 lakh crore (USD 1.7 trillion) at the beginning of 2011.