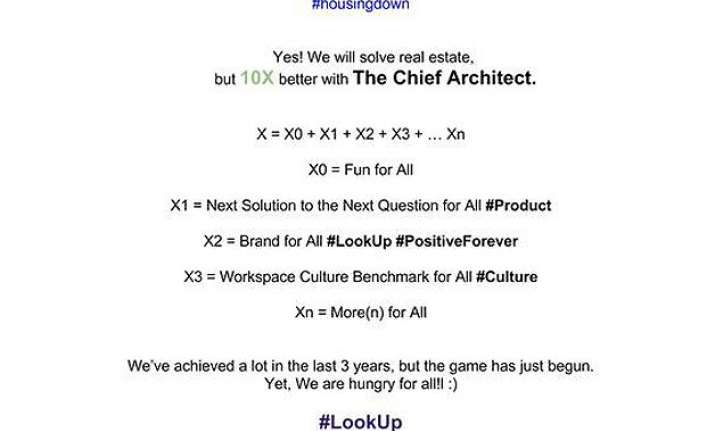 New Delhi: Less than a week after its CEO and co-founder Rahul Yadav was sacked, realty portal Housing.com's website was hacked today, going down multiple times.
The site was hacked by unknown users with the home page displaying "#rahulyadav #housingdown".
"Yes! We will solve real estate, but 10X better with The Chief Architect," the message on the page said.
It further said: "We've achieved a lot in the last three years, but the game has just begun. Yet, we are hungry for all! :)". It ended with portal's catchline "#LookUp".
Housing.com spokesperson was not available for comments. On his Facebook page, Mr. Yadav, known for his mercurial temperament, posted a screenshot of the hacked page saying: "I would have designed it better. #NotInvolved? #LoveYouTechTeam."
The development comes days after Mr. Yadav was sacked from the Japan's SoftBank-backed portal.
On July 1, Housing.com board had sacked Mr. Yadav with immediate effect, saying that his behaviour towards investors and media was not "befitting" of a CEO. Mr. Yadav would not be an employee or part of the portal in any manner, the company had said.
Mr. Yadav had been in the thick of a controversy after he questioned the intellectual capability of the board and had put in his papers on May 5. Later, he apologised and withdrew his resignation.