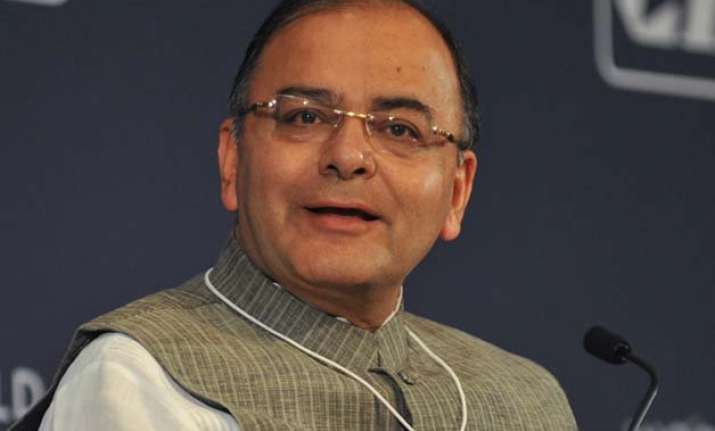 New Delhi: In a pre-Budget meeting with representatives of social infrastructure, human capital and development groups, Finance minister Arun Jaitley said the external environment has largely turned in India's favour and trends indicate that the growth deceleration in India has bottomed-out.
Against this backdrop, Jaitley said, "domestic policies to achieve macro-economic balance and the on-going process of economic reforms would lend further strength to the recovery of the economy".
He said there has been significant downward trend in inflation in the second and third quarter of 2014-15.
The Indian economy is expected to grow 5.5 per cent to 6 per cent in the current fiscal year and then accelerate to 6.5 per cent level, but economists say the reform momentum has to be sustained to shield growth.
Analysts expect a sharp rebound in the coming months as a result of improved growth parameters. Recently the NDA government has unveiled several reform measures through the Ordinance route, which experts say may help boost growth.
Falling crude oil prices in the international market have come as a breather for the government which is faced with a daunting task of restricting fiscal deficit to 4.1 per cent of GDP in the current fiscal.
Jaitley also said that apart from on-going schemes and programmes for the marginalised and vulnerable sections of the society, the government has initiated various special social sector programmes.
The government has given thrust to skills development as well as 'Make in India' programmes to improve employability and create more job avenues, especially for the youth, he added.