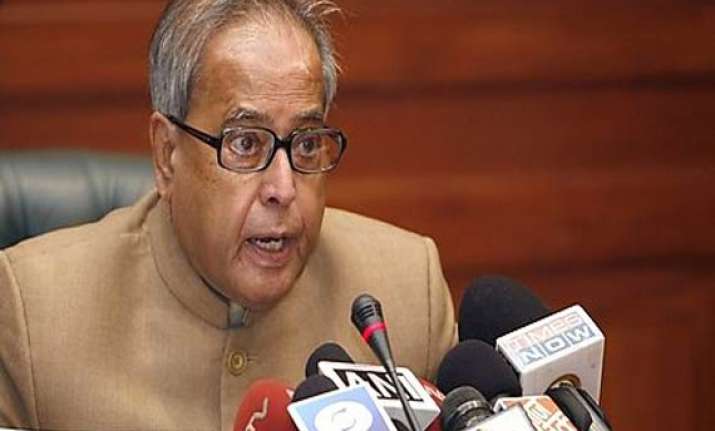 New Delhi, Dec 23 : Expressing commitment to push forward economic reforms, Finance Minister Pranab Mukherjee today said the government is making efforts to build a consensus on important economic legislations, including PFRDA and foreign investment in multi-brand retail. 

"Commitment on FDI, PFRDA all the major legislations, which are part of the new generation reforms, are very much in the mind of the government.
We are working hard to build consensus," he said while speaking on the annual general meeting of the industry chamber PHDCCI. 

The Minister said the government wanted to push the Pension Fund Regulatory and Development Authority (PFRDA) Bill, but could not do so because the UPA did not have the requisite numbers in the Rajya Sabha.

"We decided to have PFRDA legislated in this session of Parliament but could not do so ...not because of lack of intention or commitment...you have to recognise the very hard fact that legislation requires numbers which unfortunately Indian electorate has not given to us," Mukherjee said.
 
PFRDA law, which seeks to increase participation of domestic and foreign players in the pension sector, has been pending with Parliament for past several years.
According to reports, UPA ally Trinamool Congress has been opposing the Pension Reforms Bill.

On FDI in multi-brand retail, which has been put on hold, Mukherjee said, "Sometimes we have problems and it creates confusion that even after announcement of a policy, government has to stop...that does not mean that we have shelved it".

Referring to growth prospects in the current fiscal, he said that economic is likely to clock a growth of about 7.5 per cent. "When I am talking of 7.5 per cent I am not disappointed...situation is difficult...at the same time we have the capacity and resilience to overcome the difficulty."

The economy grew by 8.5 per cent in 2010-11. PTI