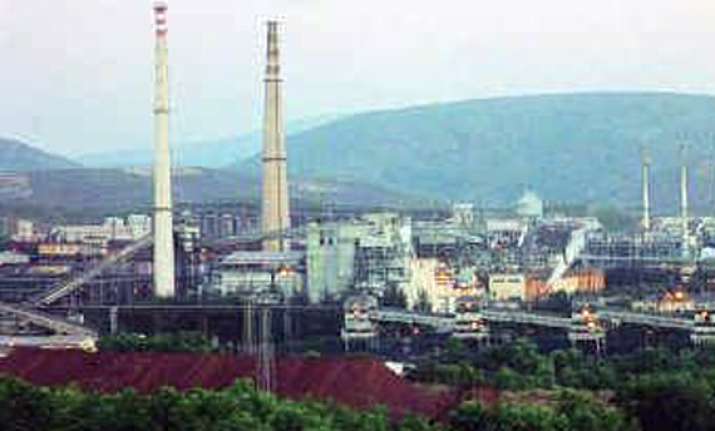 New Delhi, Jun 17: The government has initiated the process of 10 per cent stake sale in National Aluminium Company Ltd (NALCO) which may fetch the exchequer an estimated Rs 12,000 crore.
"Disinvestment Department has moved a cabinet note for 10 per cent stake sale in NALCO. It will come up before the CCEA soon," a top official told PTI.
The official further said the company is also considering to come out with a fresh issue of shares.
The Department of Disinvestment, which comes under the Ministry of Finance, had earlier made a reference to the Ministry of Mines to consider disinvestment of 10 per cent equity. The government currently holds 87.15 per cent stake in NALCO.
As per the current market price of Rs 58 a share, a 10 per cent stake divestment could help government rake in over Rs 12,000 crore from the Bhubaneswar-based aluminium major.
The state-owned company reported a 20 per cent drop in net profit to Rs Rs 849.50 crore for the fiscal ended March 2012, as against the year-ago period, on account of lower realisation from sale of aluminium.
According to the disinvestment plans, the Union Government aims to mop up Rs 30,000 crore in the current fiscal by selling some of its equity in PSUs such as RINL, SAIL, BHEL, Oil India, Hindustan Aeronautics and Hindustan Copper.
As part of the government disinvestment plan, the government was planning to sell stake in RINL through an initial public offer (IPO). The RINL issue, was slated to hit the domestic market on July 3 and kick-start the ambitious disinvestment process of the government for the current fiscal.
However, on account of volatile market conditions, the government had to delay the Rs 2,500-crore IPO of RINL by at least three weeks.
Last fiscal, due to volatile market conditions, the government had to postpone the sell off process and could raise only Rs 14,000 crore against a target of Rs 40,000 crore.