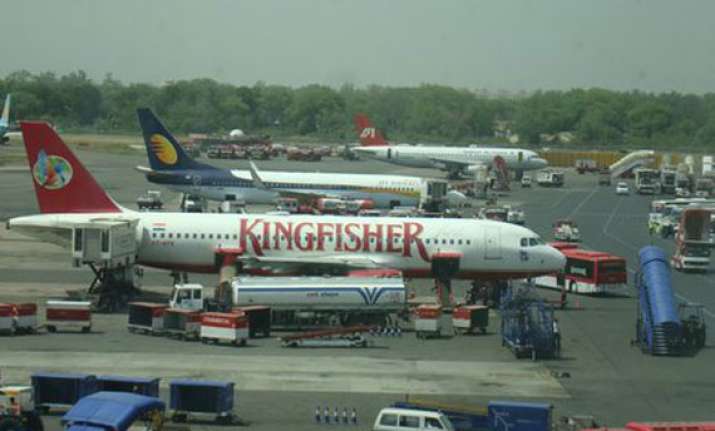 New Delhi, Jun 3: Buoyed by the Rs 30,000 crore private sector investment in airport projects during 2007-12, the government plans to attract Rs 50,000 crore more in the 12th Plan from private and foreign sources to push some big ticket projects this year itself.
The government estimates that a whopping Rs 67,500 crore would be required to develop and modernise airports during the 12th Plan period, of which the Airports Authority of India (AAI) would contribute Rs 17,500 crore.
While the balance of around Rs 50,000 crore has to be brought in by the private sector, official sources said "this large amount may require significant contribution from global investors as well."
Keeping in mind this big ticket investment needed over the next five years, the government has evolved a draft policy blueprint on tariff regulation at a large number of airports which are not under the ambit of the Airports Economic Regulatory Authority (AERA) that currently regulates tariff for only 15 of them.
India has 456 airports and airstrips spread all over, many of them built before or during World War II. Of these, only 84 are currently operational.
A draft policy, prepared recently, advocates that the service quality of all activities at an airport and the charges levied by them on the passengers, either directly or through the airlines, "are regulated with due prudence".
The draft also proposes that when an airport starts getting regulated by the AERA, "Government can issue directions to AERA, on case to case basis, for continuation of the economic regulatory philosophy through which the airport was being regulated by the Ministry".
This proposal is being opposed by the industry which says the government's intervention on a "case to case" basis would be arbitrary as there would not be any predictability in decision-making or the investment climate.