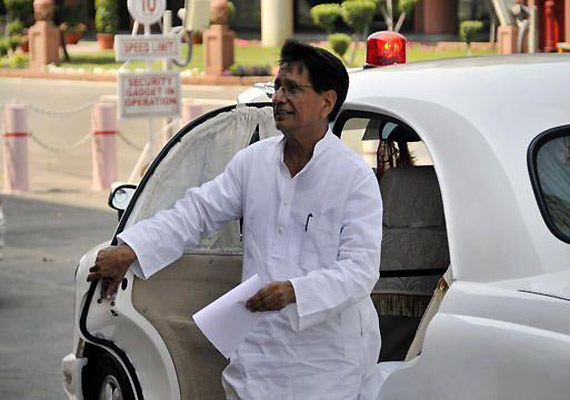 New Delhi, Mar 28: Government owes over Rs 574 crore to cash-strapped Air India with Prime Minister's Office having an outstanding of more than Rs 200 crore, Civil Aviation Minister Ajit Singh today said.
"The outstanding amount to be collected by Air India from the various central Ministries or departments and government agencies as on March 15 is approximately Rs 574.67 crore," Singh informed Lok Sabha.
He said PMO owes Rs 200.40 crore, Ministry of Defence Rs 13.56 crore, Ministry of External Affairs has an outstanding of Rs 71.64 crore towards Air India while other Ministries and other government departments have Rs 77.85 crore.  
The national carrier is facing severe cash crunch and has not paid salaries to its employees for the past four months.  
Agitated over non-payment of salaries, employees union of Air India has threatened to go on strike, if the airline management fails to pay salary to the staff by March 31.  
"Of the four regions, Northern region has to recover Rs 160.27 crore, Southern region Rs 13.16 crore, Eastern region Rs 29.55 crore and Western region Rs 8.24 crore," he said, adding Air India is incurring an operational loss of Rs 10 crore every day.
He also said that in the last three years, Air India has received Rs 114.35 crore from the Ministry of Defence, Rs 212 crore from the PMO and Rs 112.98 crore from Ministry of External Affairs.
In reply to a separate question, Singh said Air India has settled 121 cases pertaining to the crash of Air India Express in Mangalore in May 2010.
"Of these, 97 cases on full and final basis, 17 as per the judgement given by Kerala High Court, and seven on partial basis. Regular meetings were being held at Mumbai and Mangalore to speed up the process of distribution of compensation," Singh said.