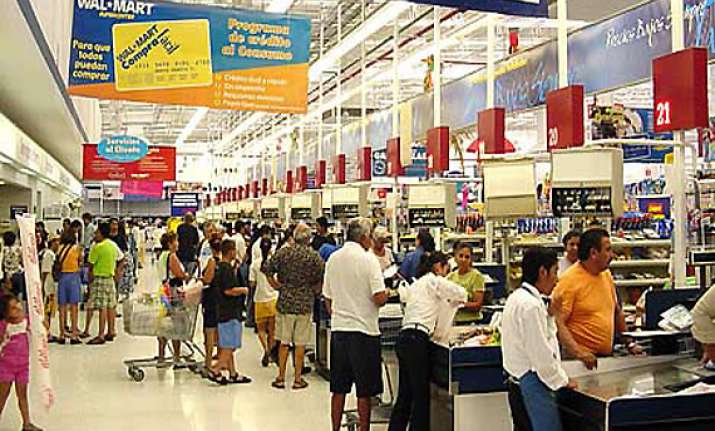 New Delhi, Jan 10: Notwithstanding its inability to open multi-brand retail for foreign investment, government today notified 100 per cent FDI in single-brand retail, paving way for global chains like Adidas, Louis Vuitton and Gucci to have full ownership of their India operations.

"Foreign Direct Investment (FDI), up to 100 per cent , under the government approval route, would be permitted in single brand product retail trading," a press note by the Department of Industrial Policy and Promotion (DIPP) said.

However, in respect of proposals involving FDI beyond 51 per cent, the mandatory sourcing of at least 30 per cent would have to be done from the domestic small and cottage industries which have a maximum investment in plant and machinery of USD 1 million (about Rs 5 crore).

"FDI in single brand has led to emergence of some global majors in Indian market...This will provide stimulus to domestic manufacturing value addition and help in technical upgradation of our small industry," Commerce and Industry Minister Anand Sharma said.

The decision to increase FDI in single-brand retail was taken by the Cabinet on November 24 along with opening the gates for overseas investment in multi-brand retail.

However, the Government was forced to put on hold FDI in multi-brand retail by several political parties, including UPA ally Trinamool Congress.

At present, for single-brand retailers, 51 per cent FDI is permitted. Removal of investment cap would help global fashion brands especially from Italy and France to strengthen their interest in the growing Indian market.

Many big names have already set up their operations in the country by partnering with Indian partners. The new policy would allow them to buy out the domestic partners.