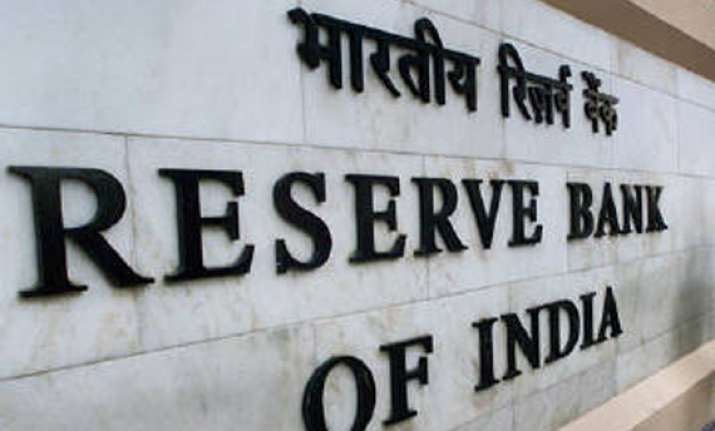 New Delhi, Jun 24: The steps to be announced tomorrow by the government and the RBI may include raising the interest for NRI deposits, cutting down wasteful expenditures and unveiling a bond issue for overseas investors to improve capital inflows in the wake of the rout in rupee.  
Economic growth has fallen to a nine-year low of 6.5 per cent in 2011-12 and industrial output continues to be sluggish with a mere 0.1 per cent growth in April. Inflation too remained at an elevated level of 7.55 per cent in May.  
"Private investment in India is constrained by lack of availability of funds. Government might announce some measures for attracting investments and also steps to cut down wasteful expenditures," said Y K Alagh, Chairman, Institute of Rural Management.
Hit by a weak global sentiment and subdued local macroeconomic performance, the rupee has lost over 25 per cent in the last one year. It also breached the 57 level against the dollar on June 22.
Market analysts expect RBI to announce an increase in interest rates for deposits of Non-Resident Indians. They also expect government to announce a bond issue to attract inflows.  
"RBI may increase the interest rate on FCNR(B) deposit further and announce the issuance of bonds for Non-Resident Indians to address the issues in the short-term" Crisil Chief Economist D K Joshi said.
Experts also see steps being taken to reduce the twin deficits. CNI Research Head Kishor Ostwal said,"It might take steps to tame fiscal and current account deficits." Finance Minister Pranab Mukherjee had yesterday announced that the government and the RBI would take steps to arrest the declining rupee and improve market conditions.  
"The steps we have taken...And we will be able to take certain measures to be announced on Monday which will improve market condition," he had said.
Besides Prime Minister Manmohan Singh has also exuded confidence that some measures being taken to tackle fiscal management will help return the Indian currency to a "more stable" path.
"We are operating a system which is market based exchange rate. We intervene only to curb violent fluctuations. I am confident that measures that I outlined will also return rupee also to a more stable path," Singh had said.  
Battling a perception of policy paralysis, Singh had earlier this month set an investment target of at least Rs two lakh crore for core sector projects in the current fiscal.  Besides, he has also set up an investment tracking system for monitoring infrastructure investments and removing bottlenecks.
The RBI already has taken a slew of measures to curb the volatility in rupee including requiring exporters to sell half the foreign currency in their accounts and giving freedom to banks to pay higher interest rate on NRI deposits.  Besides, traders say that the RBI keeps on selling dollars from its forex reserve when the rupee slides sharply.  
To attract more inflows, the government has also relaxed the portfolio investment norms to attract foreign investments into India.
However, the outflow of foreign institutional investors continued in June as well with funds pulling out Rs 231 crore so far. The FIIs had pulled out Rs 347 crore from the equity market in May, and Rs 1,109 crore in April.  
This has also pulled down stock markets in the past couple of months. The BSE Sensex fell 2 per cent or around 350 points to 16,973. On a daily basis, the market movement remained quite volatile in the past couple of months.  A decline in the foreign investment flow has impacted the current account deficit (CAD), which has touched 4 per cent of GDP in 2011-12.
Additionally, the goverment's fiscal deficit had overshoot the budget estimates by a wide margin in 2011-12 fiscal.  In the current fiscal, it expects the fiscal deficit to be around 5.1 per cent of GDP, lower than 5.76 per cent last fiscal.