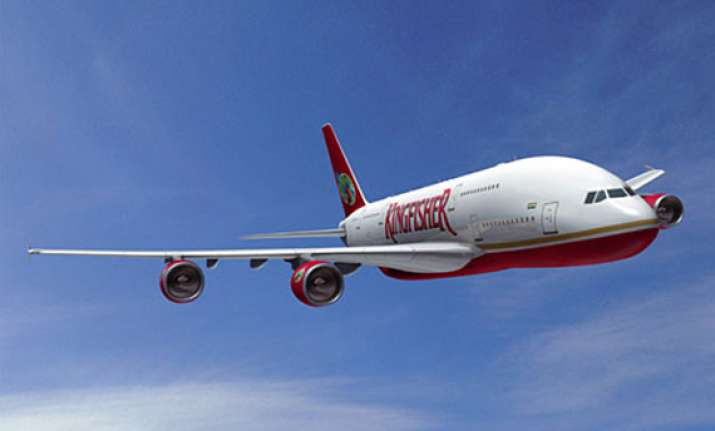 New Delhi, Apr 11:
The Union Cabinet at its meeting tomorrow is likely to take a decision to allow 49 per cent foreign direct inestment in private airlines.
With this,the government is set to again allow foreign airlines to take stakes in Indian carriers after 16 years.
.The move is likely to help ailing domestic operators like Kingfisher raise funds. More importantly,it could pave the way for start-up joint ventures.
The commerce and industry ministry on Tuesday circulated a cabinet note seeking comments from other ministries on permitting 49% FDI,and is hoping that the proposal will go through in its present form as the finance and civil aviation ministries have already agreed to it, reports TOI.
But the government is displaying great urgency, with the commerce and industry ministry rushing through the second round of consultations.
It is planning to send the final note to the cabinet secretariat by Wednesday.
The urgency for a decision on the issue is because of the deep distress some of the airlines find themselves in,being unable to pay salaries, statutory dues and taxes.
As a result,the commerce and industry ministry gave other government agencies only a few hours to comment on its note before sending it to the cabinet secretariat.
A decision is imminent, the official said,adding that the issue could be decided as early as Thursday when the Union Cabinet is scheduled to meet.
The decision is likely to help Kingfisher, SpieJet and GoAir, while it may not benefit Jet Airways and indiGo which already have substantial foreign ownership.