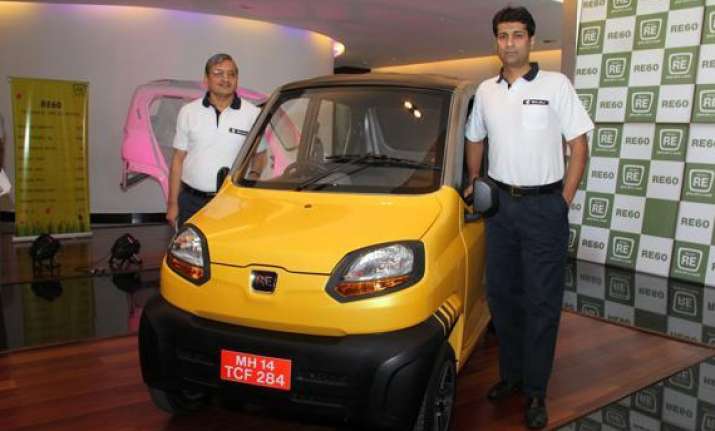 New Delhi, May 24: The Centre has finally agreed to allow manufacturing and plying of a new category of four-wheeler on Indian roads — the 'quadricycle'.
The long-pending issue related to the vehicle, over which the auto industry was divided, has now been settled with the road transport and highways ministry announcing that the quadricycle will be allowed to ply as a transport (commercial) vehicle carrying both passenger and goods within city limits and on rural roads.
The basic concept of a 'quadricycle' is that it is a four-wheel vehicle with a small engine, and is positioned between a three-wheeler and a passenger car. So far, only Europe has a quadricycle segment with the Renault Twizy being one example.
Bajaj Auto has already invested Rs 550 crore in developing the platform and created enough capacity to produce 5,000 quadricycles a month and will likely launch its product (RE60) soon after the government notifies its decision.
"A separate category has been proposed for notification to include quadricycle with specifications adopting present norms notified in the three-wheeler category of the Central Motor Vehicles Rules (CMVR), or the European Union quadricycle, whichever is more stringent," a road transport ministry statement said.
However, it is not a free run for quadricycles in India, as they need to be registered as commercial vehicles, and the driver has to have a valid driving licence and every such vehicle must have a first aid box. In Europe, there is no such norm. It means that these vehicles cannot be run on highways or for personal use. Further, every quadricycle will have to bear a 'Q' sign.