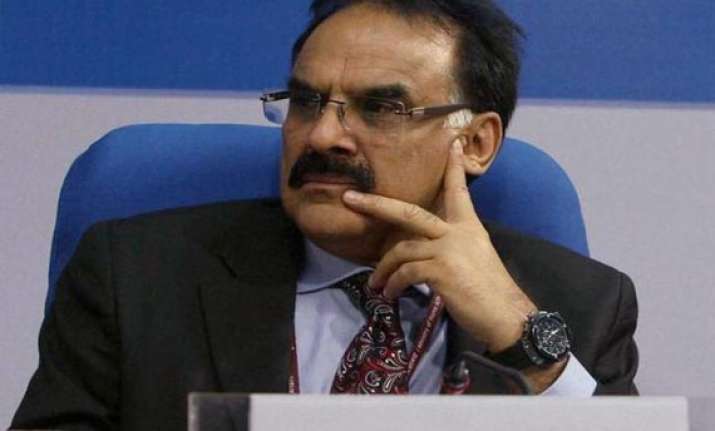 New Delhi: The government will meet the fiscal deficit target of 4.8 percent of GDP for the current financial year, a top Finance Ministry official said on Thursday.
"We will meet the fiscal deficit target for the current fiscal year," Department of Economic Affairs Secretary Arvind Mayaram said here.
Finance Minister P Chidambaram has on many occasions reiterated that a red line has been drawn for the fiscal deficit and it will not be breached. The government wants to narrow the deficit from 4.9 percent of GDP last year.
The fiscal deficit in the first six months of the current financial year touched Rs 4.12 lakh crore, or 76 percent of the budget estimate of Rs 5.42 lakh crore, government data showed today.
A year earlier, the difference between government receipts and spending had reached 65.6 percent of the budget target.
The government on September 18 unveiled austerity measures that will cut non-plan expenditure by 10 percent. The steps include a freeze on fresh appointments and a bar on executive class air travel.