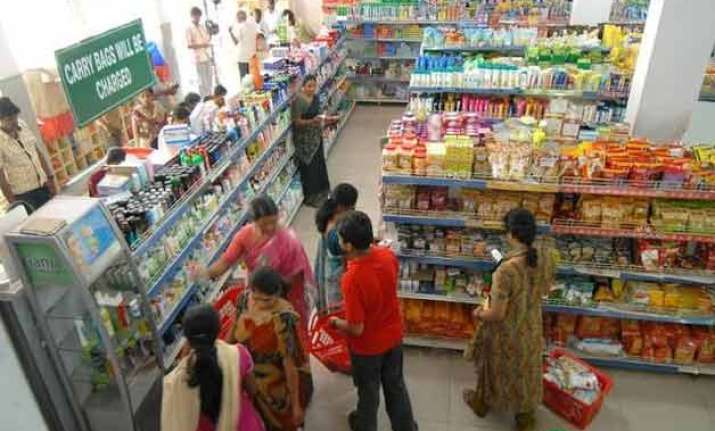 New Delhi: The BJP-led central government has retained the previous UPA regime's decision allowing foreign retailers to open multi-brand stores with 51 per cent ownership, a consolidated FDI policy document released on Tuesday shows.
Multi-brand retail was opened up for foreign direct investment, with a 51 per cent cap, in September 2012, when the Congress-led UPA government was in power.
The BJP had opposed this in its manifesto for last year's May national elections, which brought it to power at the Centre. But it has made no changes in the policy.
The latest edition of the annual FDI document, a 119-page new compendium, details all existing FDI policy decisions and also changes made over the past one year by the Modi government.
These include changes in the foreign direct investment cap in defence and insurance, where the limit has been hiked to 49 per cent from 26 per cent earlier.
On Tuesday, Amitabh Kant, Secretary in the Department Of Industrial Policy & Promotion (DIPP), said, "In the last eight to nine months we have opened up every single aspect of India's economy. We have opened up our defence sector, construction, insurance, medical devices... and other than multi-brand retail, India today is the most open economy in the world."
The DIPP, which is part of the Ministry of Commerce and Industry, is the nodal agency on FDI policy. Every year, it compiles all policies related to India's FDI regime into a single document to make it simple and easy for investors to understand.
This ensures that investors don't have to go through every press note issued by the government and all RBI regulations to understand policy.
The document released yesterday said no Indian insurance company will allow the aggregate holdings by way of total foreign investment in its equity shares by foreign investors, including portfolio investors, to exceed 49 per cent.
It said control would remain with an Indian entity despite increase in the foreign investment cap.
The government has relaxed FDI in Railways, permitting 100 foreign investment in construction, operation and maintenance of suburban corridor projects.
The new compendium also includes details on the liberalisation of policy in sectors like medical devices and construction development.