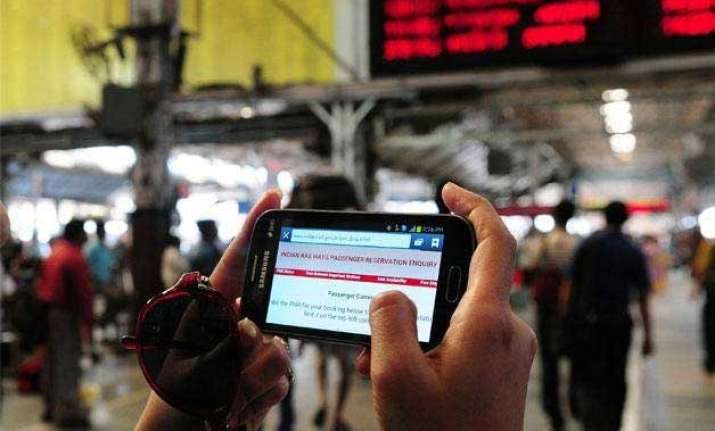 Mumbai: Google India, in association with Indian Railways and communications infrastructure provider RailTel, today launched free Wi-Fi service at the Mumbai Central station.
This move has marked the first step by the search giant towards expanding the free Wi-Fi network to up to 400 railway stations. 
In an emailed statement, Google said, ""Even with just the first 100 stations online, this project will make Wi-Fi available to millions of Indians - who pass through railway stations every day, making it the largest public Wi-Fi project in India and among the largest in the world by number of potential users."
Next in line are stations in Allahabad, Patna, Jaipur, and Ranchi.
The free high-speed public Wi-Fi service can be easily accessed by people having either smartphones or Wi-Fi enabled phones.
Here's a guide on how you can start logging in using the free internet-
1- Go to Wi-Fi Settings on your mobile and turn it on. Select RailWire network.
2- Open a browser and go to railwire.co.in.
3- Enter your mobile number and press Receive SMS.
4- On receiving a message with a 4-digit OTP, enter the code in the Wi-Fi login page and start browsing.
Rajan Anandan, VP & Managing Director, Google South East Asia and India, said at the launch, "We're delighted to launch India's first high speed public Wi-Fi service in partnership with Indian Railways. Bringing affordable Internet access to millions of people is an important part of making the Internet both easily accessible and useful for more than 300 million Indians who are already online, and the nearly one billion more who are not. 
"By end of this year, over 10 million people will be able to enjoy this experience at 100 stations spread across the country. I would like to thank the Indian Railways for their support and vision to provide a world class high speed public Wi-Fi network at the stations."
Thousands of passengers travelling everyday from Mumbai Central will now have easy access to internet, thus, inching another step closer towards Digital India.