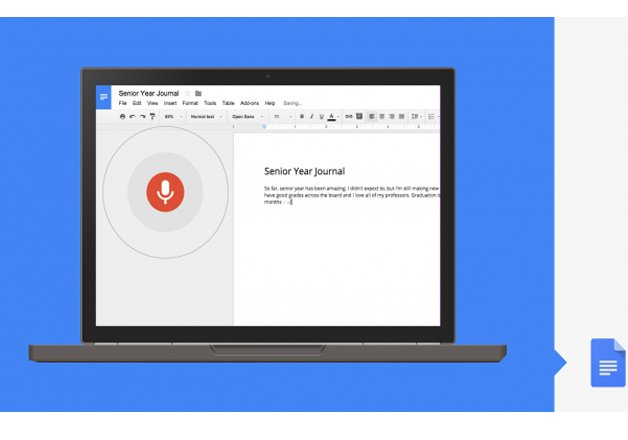 New Delhi: Google has announced a new update for its famous Google Docs tool that lets a user format and edit documents using voice commands.
To start, users can simply select 'Voice typing' in the 'Tools' menu inside Docs and start giving voice commands to edit. Though Google tells that only select commands such as copy, italics, insert table, and "select paragraph," the full list is available on its support site, which can be accessed by saying "Voice commands help" within Docs.
The voice recognition tool understands punctuations and supports 40 languages. Also the 'See Changes' option was added at the top of the document, tapping on which would give users a history of changes done inside the document.
Google, in September last year, had introduced the ability to type in Docs on the web using voice commands.
Also in September Google had introduced a bunch of new features and updates to its Docs, Sheets, and Google Keep products. Google brought Voice Typing into Docs for the Web as a part of the update. The options that are available in the Tools menu will let users directly speak to create a document.
The Mountain View-based tech firm also brought a feature called 'Research' in the Docs. This feature will let users to access Google Search directly from inside Google Docs to import images, links and other useful data. Research feature can also be seen in the overflow menu inside the application.