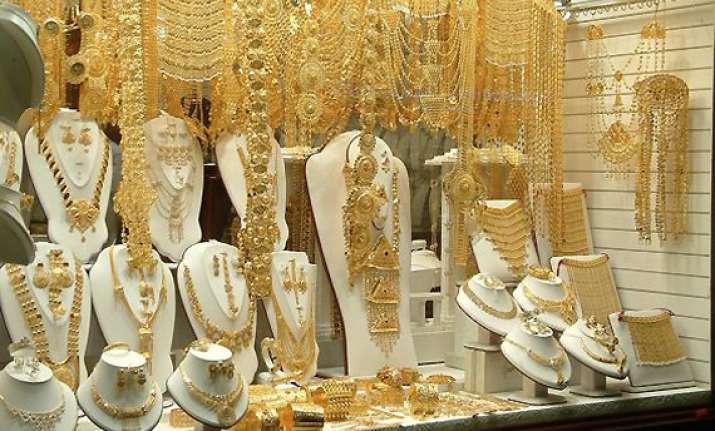 New Delhi, Jan 27: Gold surged by Rs. 535 to Rs. 28,305 per 10 grams on Friday on frantic buying by stockists and jewellers for the marriage season, amid a sharp rally in global markets.

Silver followed suit and spurted by Rs. 1,770 to Rs. 56,970 per kg on increased offtake by industrial units and coins manufacturers.

The trading sentiment for gold bolstered as it rose to a seven-week high in global markets as the U.S. Fed keeping the borrowing costs low drove the dollar down, increasing demand for bullion as alternative assets.

Last night in New York, gold gained 1.6 per cent to $1,729.90 an ounce, the highest since December 7 and silver by 1.9 per cent to $33.74 an ounce.

In addition, fresh buying by jewellery-makers and retailers for the marriage season further fuelled the upswing in precious metals.

On the domestic front, gold of 99.9 and 99.5 per cent purity surged by Rs. 535 each to Rs. 28,305 and Rs. 28,165 per 10 grams, respectively. Sovereigns gained Rs. 50 to Rs. 23,350 per piece of 8 grams.

In a similar fashion, silver ready spurted by Rs. 1,770 to Rs. 56,970 per kg and weekly-based delivery by Rs. 625 to Rs. 56,400 per kg. Silver coins held steady at Rs. 67,000 for buying and Rs. 68,000 for selling of 100 pieces.