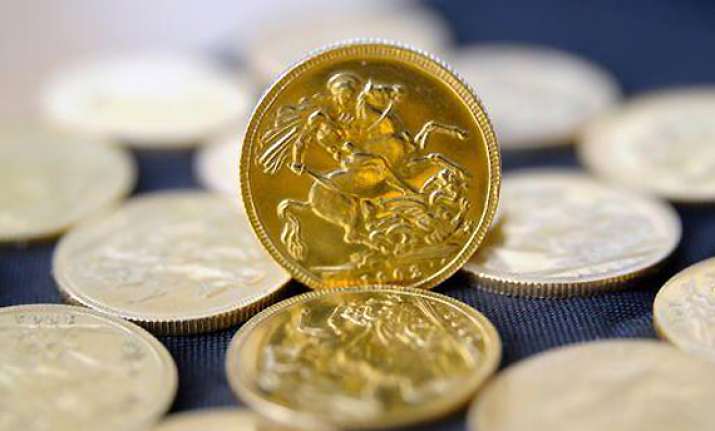 Mumbai, Mar 31:
Gold and silver prices quoted lower at the domestic bullion market here today for the fiscal year-end reference rate purpose, as there was no trading due to bullion traders' strike in protest of the budgetary proposal of duty hike over gold imports.
Standard gold of 99.5 per cent purity dropped by Rs 235 to close at Rs 28,040 per 10 grams from Monday's closing level of Rs 28,275.
Pure gold of 99.9 per cent purity also dipped by Rs 250 per 10 grams to finish at Rs 28,160 from Rs 28,410.
Silver ready (.999 fineness) slid by Rs 625 per kg to conclude at Rs 56,290 as against Rs 56,915 previously.
In New York, gold rallied on weak dollar amidst positive sentiment over decision of eurozone finance ministers to raise rescue fund to halt the spread of sovereign debt-crisis.
Gold for June delivery rose by USD 17 to USD 1,671.90 an ounce on the Comex division of the NYMEX late yesterday.
May silver contract also up by 50 cents to USD 32.48 an ounce.