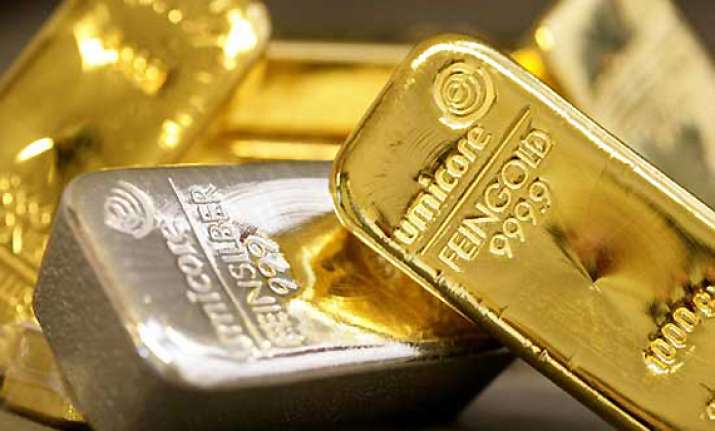 New Delhi, Apr 7:
Gold prices today shot up by Rs 250 to Rs 28,390 per 10 gm as the bullion market reopened after three-week nationwide jewellers' strike, while silver shed Rs 300 at Rs 56,200 per kg on less off take.
The market, which opened after 21-day agitations against hike in taxes on gold and imposition of one per cent excise on non-branded jewellery, witnessed rising demand from retailers and stockists for the ongoing marriage season.
Bullion traders and jewellers opened their shops today, after calling off strike yesterday, as government assured them that their demand for roll-back of excise duty on non-branded jewellery will be looked into.
Agitating jewellers and traders had pulled down their shutters after March 16 budgetary proposals of one per cent excise duty on unbranded jewellery and doubling the import duty to 4 per cent on gold.
However, reduced offtake by industrial units and coin makers kept pressure on silver prices.
In the national capital, gold of 99.9 and 99.5 per cent purity rose by Rs 250 each to Rs 28,390 and Rs 28,250 per ten grams respectively, while sovereign held steady at Rs 23,400 per piece of eight gram.
On the other hand, silver ready fell by Rs 300 to Rs 56,200 per kg and weekly-based delivery by Rs 100 to Rs 57,200 per kg. Silver coin followed suit and plunged by Rs 5000 to Rs 66,000 for buying and Rs 67,000 for selling of 100 pieces.