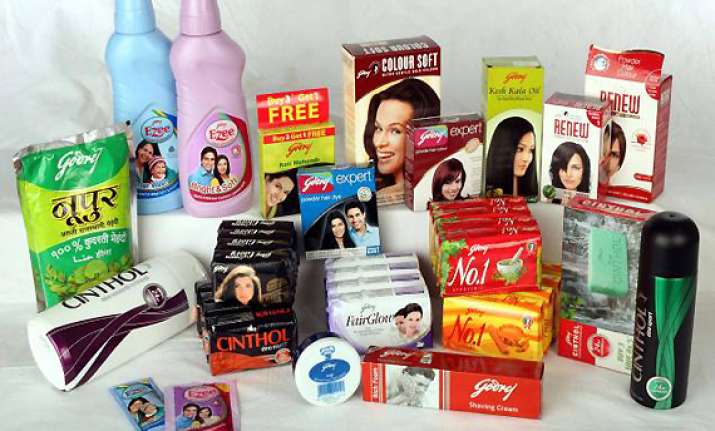 Mumbai, Oct 21: With rising commodity prices putting increasing pressure on its margins, Godrej Consumer Products (GCPL) today hinted at an imminent price hike.

"I think we have to raise prices because clearly cost increases are high, and our margin are a little lower than in the previous year. So we would like to raise some prices," Godrej Group Chairman Adi Godrej told PTI in an interaction.

On the time and the extent of the hike, Godrej said, "it is difficult to tell as of now. But overall, we expect a price hike. It may not be in one stage. In two or three stages it could be 10 percent...

"You can't tweak the grammage too much or you can't take too high a price increase too, otherwise it affects the consumer interest. So we do a little bit of both."

GCPL today reported a drop in consolidated net to Rs 127.71 crore for the September quarter against Rs 131.07 crore year-ago. Its consolidated net sales stood at Rs 1,186 crore up to Rs 961.54 crore, the company said in a filing to the exchanges.

Explaining the dip in net income, Godrej said, "our sales grew 24 percent. Our profit declined due to two reasons— mark to market on our forex dealings and higher advertising.

"We had to provide Rs 16 crore in this quarter for forex mark to market. The rupee suddenly depreciated in September, and we had to provide for that. Also, we had a very good first quarter we have invested more in advertising and promotion.  That has led to a very good topline growth which will be very useful for us in terms of long-term profitability," he said.

He further said the company had spent Rs 228 crore in advertising in the first half of this year against Rs 167 crore in the same period last year.

On whether the company is planning to enter new categories or launch variants, Godrej said GCPL is planning to launch a mosquito repellent in the paper format.

"In Indonesia we are marketing a product called Hit Magic and it replaces coil. We would like to take it to India, China, Africa where coils are popular," he said.

When asked whether would it not affect its own brands Hit and GoodKnight Jet, he said, "this would compete against coils. We are the leaders in every home-insecticide category in the country. Our leadership in non-coil category is not higher than the coil. So we will introduce this, but have not decided on which brand but as soon as we register we can proceed with it. It could be in the GoodKnight brand."

The company will also look at inorganic growth and had recently acquired 51 percent stake in African hair-care company Darling Group Holdings. The firm had also earlier this year acquired Indonesian insecticides maker Megasari Makmur.

"We continue to look at acquisition. We look at several at one time but it is difficult to say when it will be concluded. But we are constantly looking at opportunities," he said.