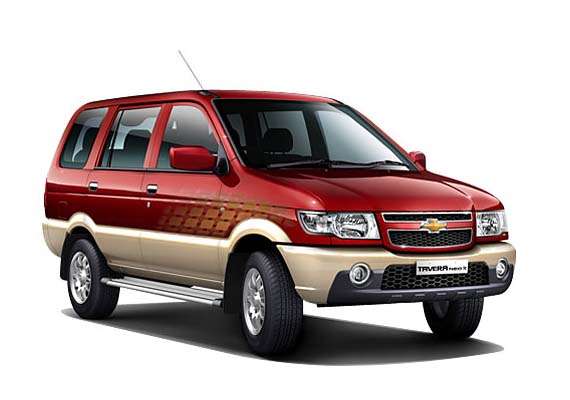 New Delhi, July 28: US auto major General Motors has dismissed 25 people, including former head of India operations Rajeev Chaba, who is now VP, Sales and Marketing in China, and current CFO Anil Mehrotra, for violations of company policy regarding recall of 1.14 lakh units Chevrolet Tavera in India.
"General Motors' investigation into our recall of the Chevrolet Tavera, which is built and sold exclusively in India, identified violations of company policy. GM subsequently dismissed several employees," a company spokesperson said in an e-mailed response.
The spokesperson did not disclose who all have been asked to leave, saying that "we are not providing further comments on personnel matters". He said further queries may be directed to his Indian counterpart, who remained unreachable for comments.
Without elaborating details, the statement said: "We take these matters very seriously and hold our leaders and employees to high standards. When those standards are not met, we will take the appropriate action to hold employees accountable."
Sources, however, said those who have been asked to go include Chaba, at present Vice President Sales and Marketing in GM China. He was leading the Indian operations between 2005 and 2007. Ravi Desai, who was the engineering head at GM India, and currently Director in GM USA, has also been asked to go.
GM India's Chief Financial Officer Anil Mehrotra was the first to be dismissed last week following the announcement of the recall.
"So far 25 people, which include very senior management level officials and executives have been dismissed," a source said.
GM India had announced that it was recalling the Chevrolet Tavera BS3 (2.5L variant) and BS4 (2.0L variant) models from years 2005-2013 to address emissions and specification issues. It had stopped production and sale of the Tavera BSIII on June 4 and the Tavera BSIV on July 2.
Last month, the firm had announced it was temporarily suspending production of Tavera and the diesel variants of both the hatchback and sedan versions of Sail model, citing quality control issues.
GMI is still investigating in the case of the Sail to ascertain how many units have been affected and it is understood that there could be possible recall of the model.
The company had said it will resume production of the diesel variants of Sail hatchback and sedan by the end of this month, while that of Tavera BS III by the end of August.