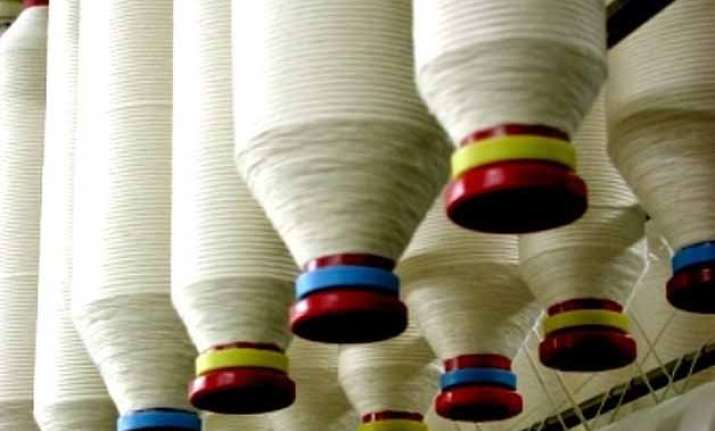 New Delhi: Textile exporters are feeling let down by the new foreign trade policy (FTP), which they said has ignored the cotton yarn sector.
While welcoming the macro aspects of the policy, Texprocil Chairman R K Dalmia regretted that a sector like textile and clothing, which is the second largest employment provider in the country and whose contribution to the country's growth has been well recognized by the Government's Economic Survey, only a few weeks back, in terms of strengthening the manufacturing base, promoting exports and generating employment, has not got its dues in the Foreign Trade Policy.
Dalmia wondered whether high export targets set by the government are going to be achieved by promoting exports of handloom and coir products!
He also regretted that no announcement was made with regard to extension of Interest Rate Subvention at a time when the industry is having to bear high cost of capital which is affecting the labour intensive industry.
The government has also set the goalpost of $900 billion by 2019-20 from the current level of $465.9 billion in 2013-14.
Dalmia also pointed out that in spite of growing opportunities for textiles products like Yarn, fabrics and Made-ups to China, the Government has not included these items for pursuing market access negotiations with that country. For instance, if the tariffs on fabrics exported to China are reduced to 5 per cent or less, from the present level of 10 per cent, Indian exports to China can be increased substantially as it will link up with the value chain in the region.
Similarly, efforts should be made to negotiate tariff reduction with the South East Asian Countries like Vietnam so as to link up with the value chain in the region which is no less in importance than the South Asia.
Dalmia appealed to the Government to recognize the potential of textile and clothing sector and give it adequate support so that it can increase India's exports many fold to world markets.