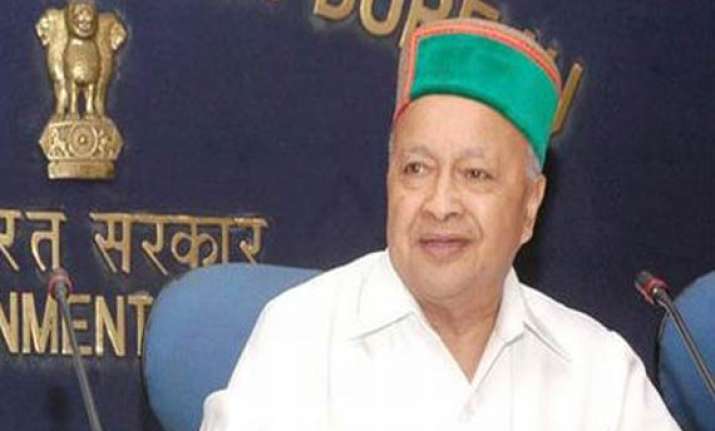 New Delhi, Dec 2: Questioning the "hue and cry" over FDI in multi-brand retail, Micro, Small and Medium Enterprises Minister Virbhadra Singh today said opening up the sector to global retailers will not affect the interest of small industry.

"India is a very big country. There are retailers in every village and city. How many stores will open?", he asked.Singh said multi-national retail firms would, at the most, open 50 stores.
This would not pose any threat to small industry in a big country. The FDI policy restricts global firms to cities with a one million-plus population.

He said if the states have any problems with the policy, they are free not to allow the big retailers to set up shop."I do not know why there is so much noise about FDI. 
Whichever states want FDI can give permission. If they do not want, let them not permit. There is no compulsion about it.  Why is there a hue and cry about it?", Singh asked.

The minister said his suggestion for reservation of 30 per cent of all procurement orders by global chains for domestic micro and small enterprises (MSEs) was accepted by the Cabinet.

He said the confusion over sourcing from "anywhere in the world" has been cleared by Commerce and Industry Minister Anand Sharma. The sourcing must be done from Indian MSEs, he said.

Singh said there was no question of a roll-back of the policy because the step was in the "national interest" and would cause no harm to the country. "It is going to help the country," he said, adding that if the Opposition has a problem, they need not allow foreign players into the multi-brand retail sector of states ruled by them.

The Opposition, supported by UPA allies Trinamool Congress and DMK, is up in arms against the Cabinet decision of November 24 to allow 51 per cent FDI in multi-brand retail and removal of the 51 per cent cap on FDI in single-brand retail.