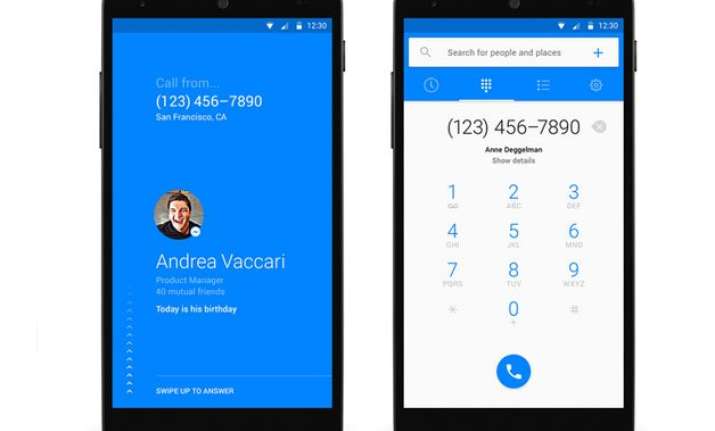 Facebook has unveiled a new dialler app for Android phones, called Hello, that replaces the native Android dialer with a significantly more Facebook-centric version.
The three main features of the app are: it uses Facebook to identify callers so you know who's calling, even if you haven't stored their contact information; it makes it easy to prevent unwanted callers from ringing your phone; and it has a powerful search feature that's particularly helpful for finding the numbers of local businesses.
The app also promotes free calling over Wi-Fi using VoIP, or Voice over Internet Protocol. The feature, which has long been a part of Facebook Messenger, will likely see more use inside a dialer. And if you miss a call, Hello offers you the option of responding using Messenger.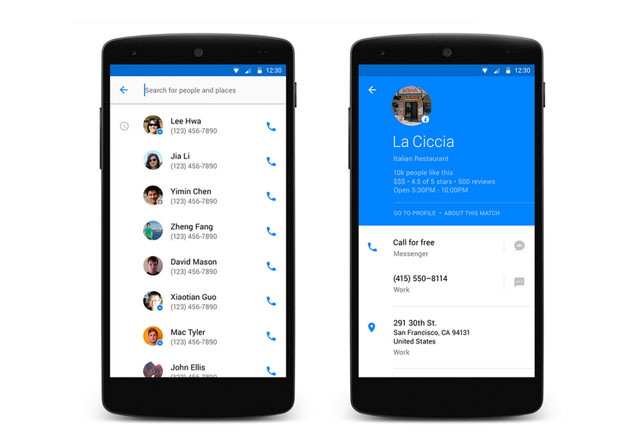 Hello represents a new attempt at bringing Facebook to the core of the operating system. The app is divided into four main tabs: recent calls, the dialer, contacts, and settings.
Upon receiving a call, the Hellow app matches it with a user profile. If the information matches, then Facebook pops up their phone number, the person's face and a miniature profile. You'll see their face, hometown, and whether you have mutual friends, among other info. After the call, you can view additional information, including their email address and a website.
The Hello app lets you easily block unwanted calls, sending them straight to your voicemail. The app is linked to Facebook Messenger, so you can text a person instantly without having to open that app separately.
As with WhatsApp's new Wi-Fi calling feature for iPhone, the Hello app can place calls via a cellular connection or Wi-Fi for free.