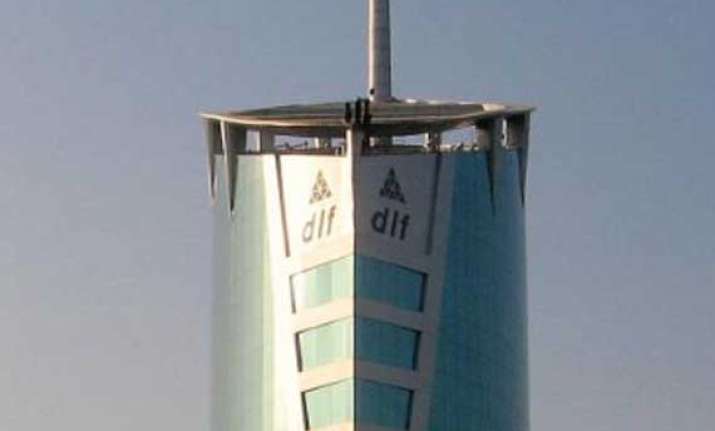 New Delhi, Nov 14: The country's largest realty player DLF has reduced its net debt by Rs 2,000 crore during the ongoing quarter to Rs 21,220 crore on the back of sale of its prime land in Mumbai to Lodha Developers.
Its current net debt stands at Rs 21,220 crore as against Rs 23,220 crore as on September 30, according to an analyst presentation by the company.
The National-Capital based realty major will also launch 9-10 million sq ft of real estate projects during the second half of the current financial year.
"As on date, net debt position is Rs 21,220 crore... With the consummation of the balance divestments, the net debt of Rs 18,500 as on March 31 is highly achievable," it added.
The net debt, however, went up by Rs 540 crore during the July-September period to Rs 23,220 crore, the company said. Its net debt stood at Rs 22,680 crore as on June 30.
DLF attributed the increase in net debt to "one-time outflows such as dividend of Rs 450 crore and other payments such as government charges amounting to Rs 350 crore".
On non-core asset sale, the company said it is in "advance stage of negotiation and documentation on Aman Resorts transaction", besides finalising the wind energy business sale, which already has approval of the shareholders.
"Other miscellaneous transactions worth Rs 500 crore are also underway with expected closure within FY'13," it added.
Earlier this week, the company had said it sold non-core assets worth Rs 560 crore in July-September quarter, taking the total divestments proceeds till date to Rs 5,773 crore.
The company had also said it continues to make steady progress on the balance non-core assets divestments, which include Aman Resorts and Wind businesses and "is very confident of their closure within the FY'13".
In the country's biggest realty deal this year, DLF had sold 17 acres of prime land in Mumbai to Lodha Developers for Rs 2,727 crore, almost four times higher than the price it had paid in 2005 on purchase.
Stating that the "worst is behind" it, DLF said: "The company is now well positioned to 'take-off' as it moves towards new launches in excess of 9 million sq ft during the second half of FY'13... Given previous successes, focus on plotted launches is to continue."
Out of the planned new projects, 8.5 million sq ft of luxury and premium group housing properties will be launched in Gurgaon. Bangalore and Lucknow or Mullanpur will also see 1 million sq ft of new launches each, it added.
DLF further said launching of 'high impact' projects may have positive impact on the financials of this fiscal, and will give "high degree of visibility of cash flows and earnings" over the next 3-4 years.