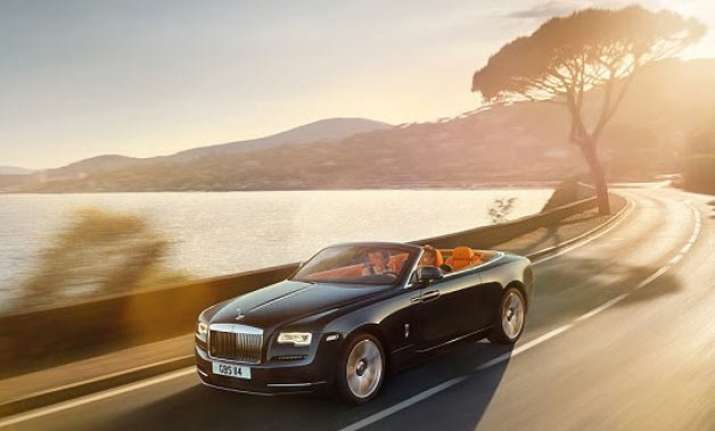 Even as sales for Rolls-Royce Motor Cars during 2015 neared its best ever in its 112-year history, China's slowing economy and a crackdown by authorities to limit gifts in order to curb bribery have dealt a blow to the luxury car maker, with sales in the country dipping 54 per cent.
China's luxury market has been hit hard by the nation's economic woes and the country's attempts to curb corruption and bribery.
This comes at a time when 2015 sales for the car maker were the second-highest ever recorded in its 112-year history. A total of 3,785 hand-built motor cars were commissioned by customers worldwide last year.
"2015 was a year of tremendous challenge for the entire luxury industry. I am very proud of our success which was achieved against a backdrop of considerable global uncertainty. I am quietly confident of a strong year in 2016," Torsten Müller-Ötvös, CEO, Rolls-Royce said.
The US retained its position as the brand's biggest market, having edged out China for the top spot last year. Sales rose 2pc in the North American region in 2015.
Sales in the Middle East, now Rolls-Royce's second-largest market, rose 4pc, while the UK was 2pc higher and Europe was broadly flat. Rolls-Royce Motor Cars Abu Dhabi was the best-selling Rolls-Royce dealership for the third consecutive year.
Rolls-Royce, which is owned by BMW, does not break out sales numbers but did highlight significant growth in certain markets, including South Korea, where sales jumped 73pc; India, where growth was 36pc; and Qatar, up 21pc.
Sales were driven by the enduring success of Wraith and Ghost family motor cars, whilst Phantom remains the company's pinnacle product globally.
In September, Rolls-Royce unveiled the Dawn drophead coupé in the market, breaking all previous records for pre-orders. First customer deliveries will take place in the second quarter of 2016, the company said.
In the same month, the company completed the first phase of a major investment in the future of the brand with the completion of its new Technology and Logistics Centre (TLC) at Bognor Regis. The purpose-built 30,000m2 facility formally opened for business, on schedule, on 4 January 2016.
"Today's results from Rolls-Royce Motor Cars show that British-built luxury cars remain the envy of the world and are yet another sign of the strength of our excellent automotive industry," UK's Business Minister Anna Soubry said.