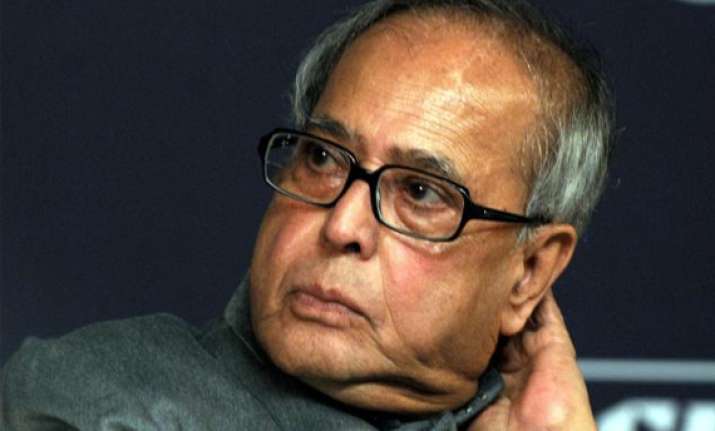 New Delhi, Jun 5: Expressing Central Government's commitment to support development of the North Eastern states, Finance Minister Pranab Mukherjee today said Centre would help them in raising loans from the market.  
"If any State faced a problem on account of an undersubscribed market loan, the Centre would be ready to raise the loan within the permitted borrowing ceiling, and pass it on to the concerned state," he said while addressing a meeting of the Chief Ministers of North Eastern states.  
Mukherjee also promised that the Finance Ministry would soon issue notifications to provide tax relief to industry in the region.
The meeting was attended by Chief Ministers including, Tarun Gogoi (Assam), Ibobi Singh (Manipur), Pawan Chamling (Sikkim), Mukul Sangma (Meghalaya), Nabam Tuki (Arunachal Pradesh), Lal Thanhawla (Mizoram) and Neiphiu Rio (Nagaland).  Tripura was representated by its Finance Minister Badal Choudhary.
Mukherjee further said that the Centre is aware of the special issues of the region, including a low base to mobilise resources and a geographical terrain that created challenges for communication and infrastructure development.  
He appreciated the better fiscal management by most of the North Eastern States, as a result of which most States did not have to resort to overdrafts.
He also said that States Specific Grants recommended by the 13th Finance Commission would be released to ensure that the purposes of the grants were fulfilled without interruption.