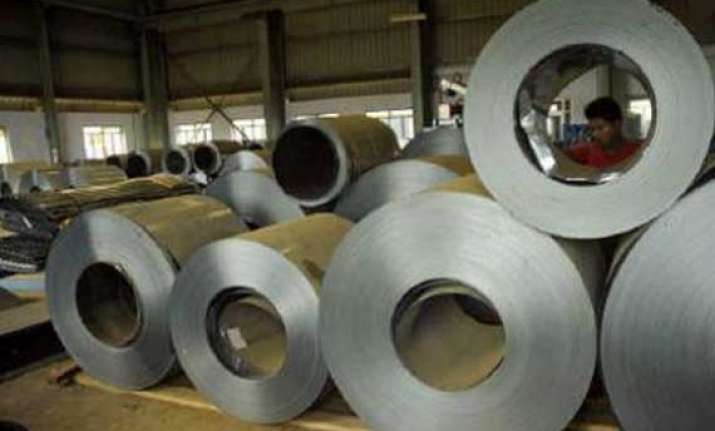 New Delhi, Dec 26: Faced with a widening trade deficit, the government on Wednesday announced a slew of incentives to reverse decline in exports which will still fall much short of the $360 billion target for the current fiscal.
The two per cent interest subsidy scheme, which was to end on March 2013 has been extended for one more year. 
Besides, more sectors have been covered under it with the engineering exporters being the major beneficiaries. 
Merchandise shipments to the US, European Union and the Asian markets will qualify for additional sops. Exporters are facing a demand slowdown in these markets. 
Unveiling these measures, Commerce and Industry Minister Anand Sharma said, "With these measures, we should be able to give a push to our exports in the last quarter of this financial year. The objective is to stabilise the situation and try and move from the negative territory to positive". 
He also expressed the hope that with the help of these steps exporters will be able to ship more and help the country reduce the widening trade gap, which has touched $175.5 billion between January-November. 
Rising trade deficit has been cited by several global rating agencies like S&P as a key area of concern for the Indian economy. 
While exporters have welcomed the sops extended by the government, the minister did not quantify the total benefits which will accrue to the sector. 
Exports during April-November period this year contracted by 5.95 per cent to $189.2 billion. Merchandise exports are in negative zone since May this year. 
On the $360 billion exports target for this fiscal, he said: "Given the global slowdown and the contraction at some of the major destinations of India's exports, we are finding it difficult to meet the target."  
Sharma said that India's exports should be viewed in the backdrop of the global slowdown, particularly the development in Europe, and the contraction is directly linked to that. 
As part of the incentive package, the government today announced introduction of a pilot scheme of 2 per cent interest subvention for project exports through EXIM Bank for countries of SAARC region, Africa and Myanmar. 
"This scheme will be operational immediately for a combined worth of $500 million to begin with," Sharma said. 
The objective of the scheme is to boost exports to these countries by providing long term concessional credit through EXIM Bank, as co-financing in infrastructure sectors such as housing, irrigation, road projects and renewable energy. 
Besides, a decision has been taken to grant incentive on incremental exports that would be made during January-March 2013 over the base period January-March 2012. 
These steps would help in "bringing down the rising trade deficit and keep it at least in percentage terms as it was in 2011," Sharma said. 
While exports of engineering and gems and jewellery items contracted by 5.3 per cent and 10 per cent respectively, that of cotton yarn, jute, readymade garments and handicrafts shrunk by 11 per cent, 14 per cent, 8 per cent and 65 per cent respectively during April-November period this fiscal. 
"This is a matter of serious concern to us. They are directly linked to job creation and job sustenance," he said.  
He said that some sectors like agriculture managed healthy exports growth. 
The country has so far exported rice, wheat, cotton and sugar worth $6 billion, $3.4 billion, $4.3 billion and 1.8 billion. 
Sharma said that rising trade deficit has direct bearing on current account deficit (CAD) and domestic currency. CAD stood at 3.9 per cent of GDP in April-June quarter.