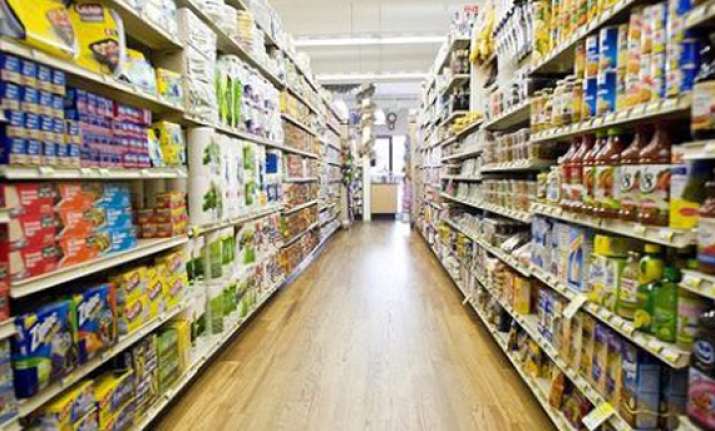 New Delhi, Nov 24: In a major decision, the government today approved 51 per cent FDI in multi-brand retail paving the way for global giants like WalMart to open mega stores in cities with population of over one million.

The nod from the Union Cabinet came in spite of opposition from key ally Trinamool Congress (TC) at a meeting chaired by Prime Minister Manmohan Singh, who was strongly in favour of the move.

Railway Minister Dinesh Trivedi (TC) registered his opposition and was told by Commerce and Industry Minister Anand Sharma that he has discussed the issue with his party chief and West Bengal Chief Minister Mamata Banerjee. DMK representative M K Alagiri also flagged his party's concerns on the issue.

Sources said that Finance Minister Pranab Mukherjee supported the proposal saying it would strengthen the rural infrastructure.

Today's decision was interpreted as a major signal from the government of its intention to go ahead with key reforms negating an image of policy paralysis.

The decision will be a game-changer for the estimated USD 590 billion (Rs 29.50 lakh crore) retail market dominated by neighbour-hood stores.

Industry, domestic and global players, welcomed the government decision.

The Cabinet also decided to remove the 51 per cent cap on FDI in single brand format under which companies in food, lifestyle and sports business run stores, sources said.

Owners of brands like Adidas, Gucci, Hermes, LVMH and Costa Coffee can have full ownership of business in India.

In the wake of apprehensions that the decision would impact farmers and kirana shops, tough riders have been imposed on the entry of multi-national companies in 53 cities with population of over one million.

The big retailers would bring in minimum investment of USD 100 million, of which half should be in the back-end infrastructure like cold chains, processing and packaging.

These players would have to source at least 30 per cent of manufactured and processed products from small-scale units.

Battling near double digit inflation, government has been trying to build a consensus on the issue for the last 17 months, contending the entry of MNCs in retail would contain inflation.

Considering space constraint in big cities, stores can come up within 10 km of 53 cities with one million population.

Hailing the move, India Inc said the move would help bring in the much needed capital for the sector.

"It is a win-win situation for everyone. With the amount of money to be invested in back-end, supply chain and farm sector will benefit," Future Group Chief Executive Officer Kishore Biyani said.

Industry body CII said it strongly supports the introduction of FDI in multi-brand retail as it would benefit consumers, producers (farmers), small and medium enterprises and generate significant employment.

"This would open up enormous opportunities in India for expansion of organised retail and allow substantial investment in the back-end infrastructure like cold chains, warehousing, logistics and expansion of contract farming," CII President B Muthuraman said in a statement.