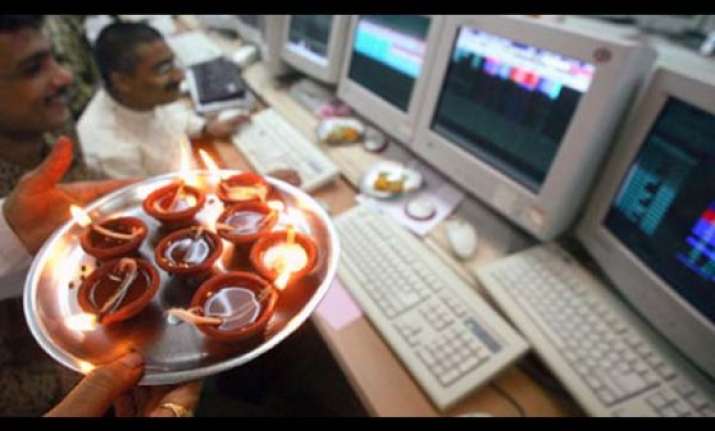 Mumbai: The Bombay Stock Exchange (BSE) will have a special trading session -- called the 'Muhurat Trading' -- today evening between 6:15 pm and 7:30 pm to mark the start of Samvat 2071 (the New Year for the trading community).
The National Stock Exchange (NSE) will also conduct the special trading session on account of Diwali.
Trading would be conducted between 1815 hours and 1930 hours on the day, the NSE said in a circular.
Stock brokers, intermediaries and investors celebrate Diwali in a special way through the 'Muhurat Trading'. This special trading is held so that people can do ritualistic trading in the stock market.
Muhurat, according to the Hindu lexicon, means 'an auspicious time'. Trading at a specific 'Muhurat' time in the stock market on this auspicious day bring prosperity and wealth.