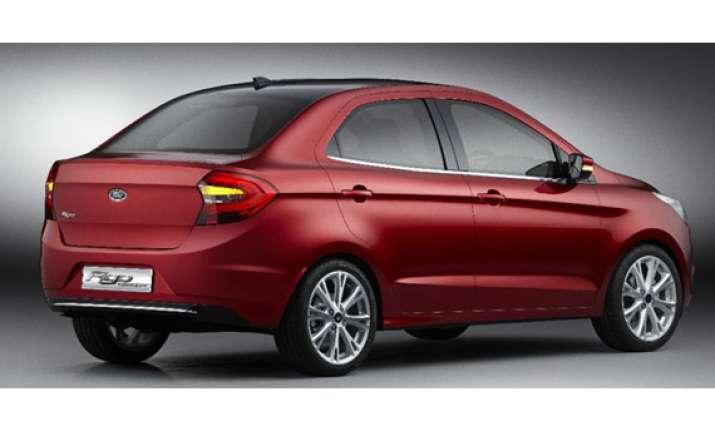 New Delhi: Ford today unveiled the global Ford Figo Concept in India, a move aimed at strengthening the company's compact car portfolio.
With the global unveiling of the sub 4-meter concept car, Ford is aiming for a substantial presence in the B segment, which is expected to touch 2 million units annually in India by 2018.
"After the success we had with the Figo and Ecosport, we needed to come up with another strong product, which is what we are doing with Figo Concept," Ford India President Nigel Harris told PTI.
While he did not share as to when the product will hit the market, Harris said "it is closer to production and we are not several years away".
Ford Motor Company Global Product Development Vice President of Engineering Kumar Galhotra said: "With the Figo Concept, we are showing that choosing a compact sedan does not mean compromising on premium design or smart solutions.
"Consumers are more demanding than ever, wanting and expecting more from their cars, even if they are first time buyers."