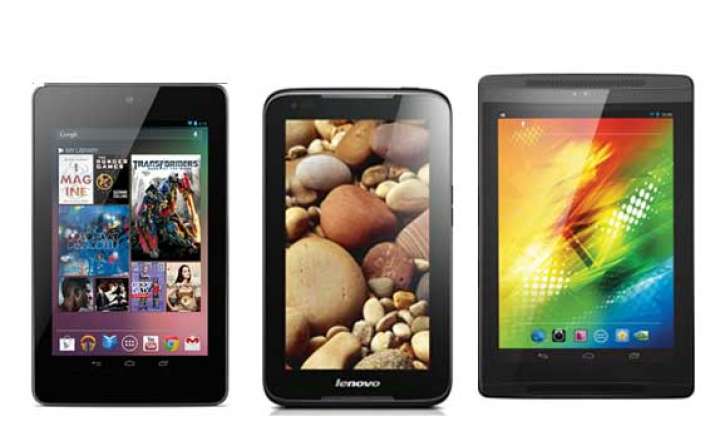 New Delhi: The tablet market space is thriving in India as these devices offers pack the computer power of a personal computer in compact dimensions ranging from 7 to 10 inches. According to industry estimates, last year, tablet sales in India grew 56.4 per cent to 4.14 million units against 2.66 million units in 2012.
When tablets (mostly Android) first started to appear on the market they were in a very sorry state, but now the Android tablet market is surprising everyone of us through its range of hardware and software features.
Here we are giving you a list of top 5 tablets based on design, display quality, features and performance, and which falls under Rs 18,000 price tag.