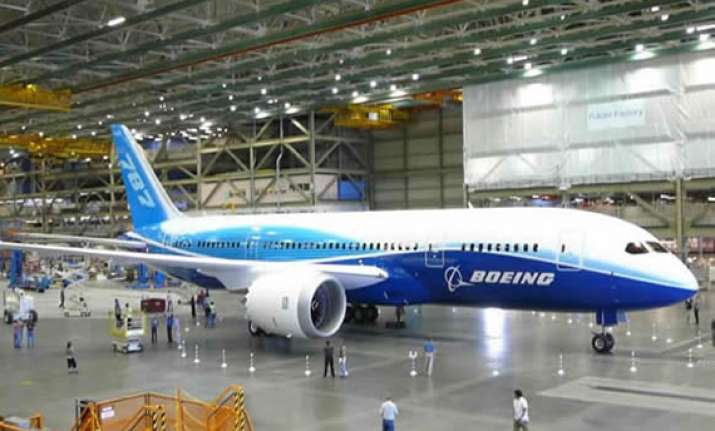 New Delhi, Jun 9: Boeing has agreed to pay compensation to Air India for the over three-year delay in delivery of the B-787 Dreamliner but there was no clarity on the amount.
Air India had two years ago sought a USD 710 million package for the delay and several rounds of negotiations have taken place since then.
In the last week of May, the airline Board agreed on a compensation package from US aircraft maker and sent it for approval by the government.
Civil Aviation Minister Ajit Singh told PTI that the matter would be taken up by the Cabinet Committee on Economic Affairs at its next meeting.
The Minister said that while the first three Dreamliners were expected to be delivered this month, five-six more of these planes would be delivered over the "next few months", taking the total to eight or nine this year.  
Last month, Singh had made it clear that the aircraft could be delivered only after the compensation package was finalised.
The national carrier had placed orders to buy 27 B-787s in 2005 and as per the original schedule, Boeing was to have commenced delivery from September 2008.  
The compensation package would not mean Boeing writing a cheque for AI but the most likely process would be to adjust the price with the delivery of each aircraft. As of last year, the list price of a B-787 was about USD 194 million.