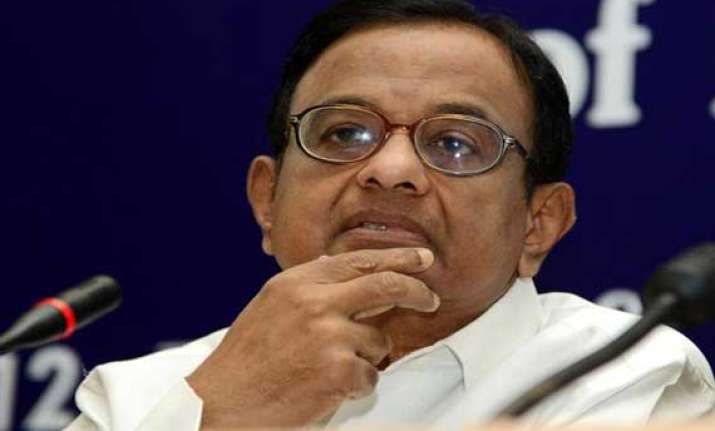 New Delhi: Assuring Bhartiya Mahila Bank of fund support, Finance Minister P Chidambaram on Wednesday exuded the confidence that the first all-woman bank will play a key role in promoting financial inclusion and improving the status of women.
"If they (Bhartiya Mahila Bank) want (more capital)...I can make promise, both on my behalf and on behalf of my successor," he told reporters after a board meeting of the bank.
When asked who his successor could be, he in a lighter vein said: "I could be my own successor."
The government had already provided Rs 1,000 crore as seed money to the bank, which was started in November, 2013.
The bank with 23 branches has opened about 17,000 accounts. It has deposits of about Rs 87 crore.
Chidambaram said the work of the bank has so far been satisfactory and asked Bhartiya Mahila Bank (BMB) to harness technology and innovation for expanding its reach.
The bank plans to open 57 new branches in the current fiscal, he said.
"I have no doubt they will achieve their target...They have now found place both in Jammu and Srinagar. Branches will be opened there," he said.
Referring to education loans, he said, the bank offers concessional loan to girl students, that is one per cent less than the prevailing interest rate.
With the approach of academic session, BMB is in the process of tying up with a large number of educational institutions to encourage girl students to take up higher education.
Meanwhile, the bank launched a recurring deposit scheme for girls, from day one to 13 years of age.
It may be noted that the Reserve Bank of India (RBI) has allowed a 10-year child to open an account and operate on its own.
To a question if the government plans to list BMB, like other other state-owned banks have been, Chidambaram said: "It's too early to list the bank."