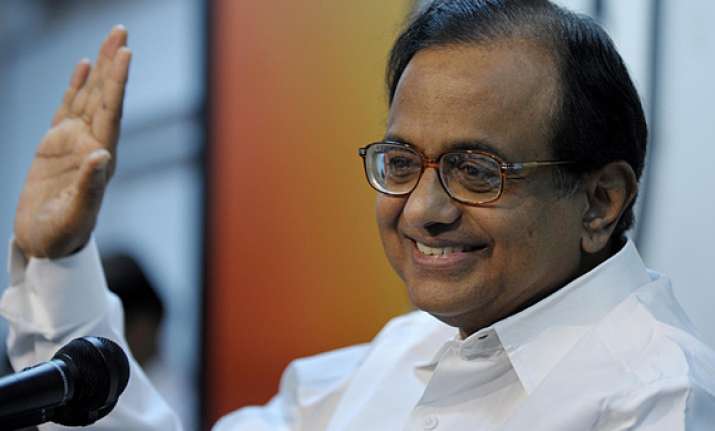 New Delhi, Dec 14: Hinting at some tough measures in the coming days, Finance Minister P Chidambaram on Friday said some "bitter medicine" is necessary to restore the health of the economy and get back to high growth path.
"Some bitter medicine has to be taken this year. We have to take some bitter medicine. There is no other way...this bitter medicine is good medicine. It will restore the health of the economy and next year we can look forward to much higher growth," he said.
Mr. Chidambaram was winding up a discussion on the first batch of supplementary demands for grants in the Lok Sabha.
After growing at over nine per cent, the GDP slipped to nine-year low of 6.5 per cent in 2011-12 and during the current year, as per the RBI projection, is estimated to be 5.8 per cent.
The Finance Minister also expressed confidence that inflation, which has continued to remain a concern and a challenge, would moderate in the next two to three months.
"Inflation is a challenge. Inflation worries the government. While CPI inflation is sticky, good news is that WPI inflation seems to be trending downwards...If it trends downwards, there will be some reason for comfort," he said.
The WPI inflation, which is based on movement in wholesale prices, moderated to 7.24 per cent in November from 7.45 per cent a month ago. The retail inflation, however, was at 9.9 per cent in November, up from 9.75 per cent in October.
Later, amid walk out by BJP and Trinamool Congress, the Lok Sabha passed the first batch of supplementary demands for grants that seek to raise government expenditure by Rs 32,120 crore in 2012-13.
Of the total cash outgo of Rs 30,804 crore, Rs 28,500 would be towards oil subsidy and Rs 2,000 crore for rehabilitating Air India.
Mr. Chidambaram said there have been several setbacks to the turnaround plan of Air India and the government needs to infuse funds to prevent the private air carriers to jack up fares.
"If I do not provide this Rs 2,000 crore (to Air India) there will be greater difficulty ... If AI is not kept afloat, what will happen is airfares will go up, other airline companies will simply push up their airlines because so many seats will not be available," he said.
He said the government is committed to get back to the path of fiscal consolidation and to avoid downgrading by various rating agencies.
"If we do not succeed in fiscal consolidation, there is a risk of rating downgrade to junk status. We cannot afford that," he said, adding that he sought support of the House to adhere to the fiscal consolidation roadmap.
The government has come out with fiscal consolidation roadmap wherein it plans to restrict deficit at 5.3 per cent of GDP in the current year and bring it down to 3 per cent by the end of the Plan period.
Mr. Chidambaram said there was a need to give Rs 28,500 crore to Oil Marketing Companies (OMCs) as they are not able to recover the cost. The OMCs normally recover the shortfall in three ways -- by way of government subsidy, contribution from upstream oil companies and internal resources.
The petroleum subsidy has risen considerably in the past few years.
"I share concern of consumers," he said, hoping that OMCs and upstream oil companies will increase their contribution in meeting the under-recoveries.
On growth, Mr. Chidambaram said the economy is facing challenging times with a growth rate of over 5 per cent.
"Economy is challenged. But I am confident that measures we have taken will put the economy back on rail ... I hope, when I present the Budget, I will put a much better picture of economy," he said.