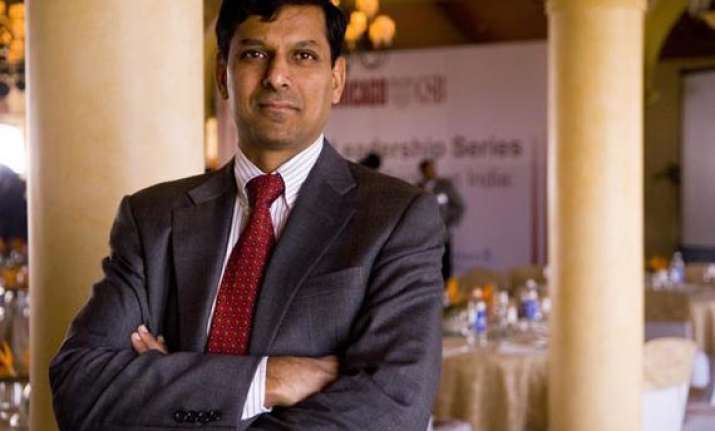 Mumbai: Reserve Bank Governor Raghuram Rajan on Wednesday said India now is in a better position to face the US Federal Reserve's unwinding of its easy money policy whenever it takes place.
"We are in a better position to face tapering as and when it occurs," he said in an analyst conference call this afternoon.
On the CAD front, Rajan said: "I think we have shown that whatever the CAD is, we can finance it, if necessary from outside money."
"I think the picture has changed a little from what it was in May when our CAD was blowing out and there were lots of concern about it," he said.
The Governor attributed the reasons for the preparedness to withstand the Fed tapering to the comfortable current account deficit position and the ability to raise money from external sources.
The US Federal Reserve had hinted at winding down its USD 85-billion a monthly bond buyback programme.
"On the current account deficit, both the RBI and the government have spent a fair amount of time trying to narrow it down and I think we will be in more comfortable position," Rajan said.
He said the government has set the fiscal-end CAD target at USD 70 billion or 3.5 percent of GDP in August, but with most of the analyst expecting even a lower level, it will help the country when the Fed tapering starts.
"Also, we have shown the capacity of the system to raise money if need be. As of yesterday the FCNR (B), deposit plus capital raising by banks have crossed USD 12.1 billion," Rajan said.
The Governor also noted that the international markets are open to Indian borrowers now.
On the Food Security Bill, Rajan said the cost of it would be nearly Rs 1.5 trillion, translating to 1.5 percent of the GDP when fully rolled out.
"But currently, the spending on food is around 1 per cent of GDP. So, when the food security is fully rolled out, there will be a 0.5 percentage point of GDP addition to the subsidy bill.
"If sensible economics plays out, the spending on fuel subsidy will be reduced that much by the time the food security bill is fully rolled out," Rajan said.
Rajan said every month diesel price was being hiked in small quantum but expected "a bigger step will be taken when the political opportunity arises."
Significantly, the the Kirit Parekh panel has called for Rs 5 per litre hike in diesel prices immediately and also capping the subsidy on this fuel at Rs 6 a litre.