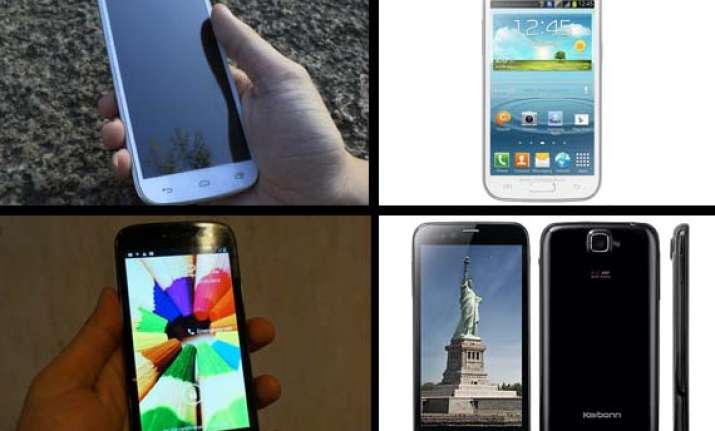 New Delhi, May 13: If you think that having a larger number of processing cores in your smartphones is good – then that's true to some extent. Results suggest that quad-core smartphones feel more responsive and speedier when compared to dual-core and single-core handsets.
The latest quad-core chips are also supposed to have better battery backup, such as the Nvidia Tegra 3's fifth low-power companion core. Also, four-core CPUs tend to have better graphics processing units (GPUs) to match, such as the Qualcomm Snapdragon S4's Adreno 320.
Technically speaking, an Android phone, powered by quad-core processor, should have sharper screen resolution, smoother streaming of HD videos, and faster loading of apps along with faster opening of heavy graphic multiplayer games.
"The Android OS supports multi-threading and uses multiple CPU cores to deliver faster responsiveness and higher performance when the user is running multiple programmes at the same time. Multi-core processors also help deliver longer battery life by sharing workloads across multiple CPU cores and running each core at lower voltage and frequency. This results in significant battery life improvements," says NVIDIA.
Let us take a look at some of the best quad-core smartphones available in Indian market:
#1 Samsung Galaxy WinPrice: Rs 17,900
Samsung's Galaxy Win Duos is a mid-range Android smartphone that comes with a 1.2GHz Quad-core ARM Cortex-A7 processor. The device comes with 1GB of RAM which means that all your major applications, internet and games will run without any glitch. The smartphones runs on Android 4.1 Jelly Bean operating system and offers 8GB of internal memory with an option to expand it externally up to 32GB via microSD card.
Samsung has provided a primary camera of 5 megapixel along with a secondary 0.3 megapixel one. It also has a 2,000 mAh battery.