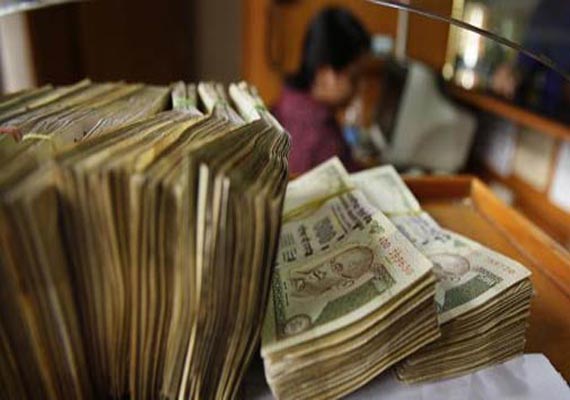 Mumbai: Yield on the 10-year government bond is likely to soften below 9 percent on hope that Reserve Bank will conduct more open market operations to improve the liquidity condition, say bankers.
Last week, RBI Governor Raghuram Rajan had announced the central bank would purchase Rs 8,000 crore of government bonds on Monday to keep the system adequately supplied with liquidity.
The yield on the 10-year bond which crossed 9 percent for the first time in over two months on November 11, but ended at 8.92 percent after the Governor's comments on November 13.
"We will see bond yields falling below 9 percent as RBI will do more open market operations," said Ramesh Singh, treasurer at Central Bank of India.
"I think there could be two more OMOs before the next monetary policy review on December 18, and one could be before the advance tax payout date on December 15," said Srinivasa Raghavan, executive vice-president (treasury) at Dhanlaxmi Bank.
The RBI's open market operations are aimed at infusing liquidity into the system through purchase of bonds from the market.
On Monday, RBI will purchase bonds worth Rs 8,000 crore in the 7.17 percent-2015, 7.59 percent-2016, 7.18 percent-2018 and 8.20 percent-2025 maturity basket.
The 10-year government bond crossed 9 percent on November 11 after rupee fell 77 paise to end near two-month low of 63.24 against the US currency on higher dollar demand from oil importers and also on concerns over the US Federal Reserve tapering its bond purchases earlier than expected. During the intra-day trade, the rupee had touched 63.44 on November 11.
In a hurriedly called press conference on November 13, Governor Rajan had said there was "no fundamental reason for the volatility in the exchange rate".
He also said the RBI was weighing options to contain exchange rate volatility and would come out with 'appropriate' steps in the future.
Rajan's comments calmed markets with the rupee appreciating 41 paise to close at 63.30 on November 13 as against previous close of 63.71.
Bankers expect yield on the 10-year bonds to trade in a range of 8.85-9.15 percent till the December 18.
"We need to see the rupee movement. Inflation is also a concern. The 10-year yield is likely to trade in a range of 8.85-9.15 percent range till the next policy," Dhanlaxmi's Raghavan said.
Headline inflation quickened to 7 percent in October from 6.46 percent in September.