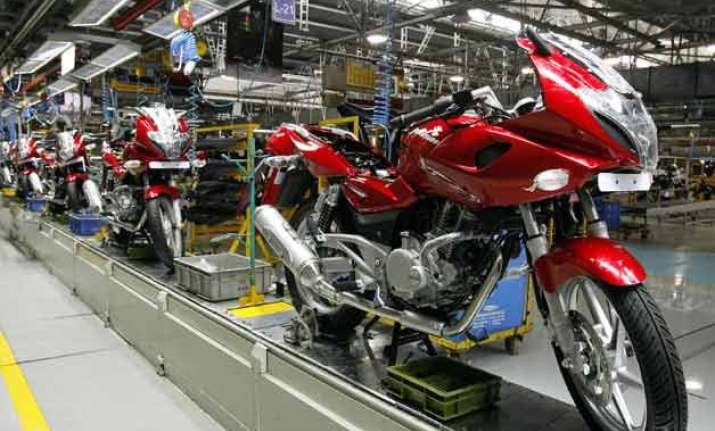 New Delhi: Bajaj Auto today reported a 22 per cent fall in motorcycle sales at 2,09,937 units in March as compared with 2,70,578 units the same month in 2014.
Bajaj Auto's exports declined by 16 per cent during the month to 98,703 units from 1,18,183 units in the corresponding period a year ago, the two-wheeler major said in a filing to the Bombay Stock Exchange (BSE).
In the commercial vehicles category, Bajaj Auto's sales during the month stood at 40,667 units, up 21 per cent, as against 33,739 units in March 2014.
The company's total vehicle sales last month stood at 2,50,604 units, down 18 per cent, as against 3,04,317 units in the same month a year earlier, it added.