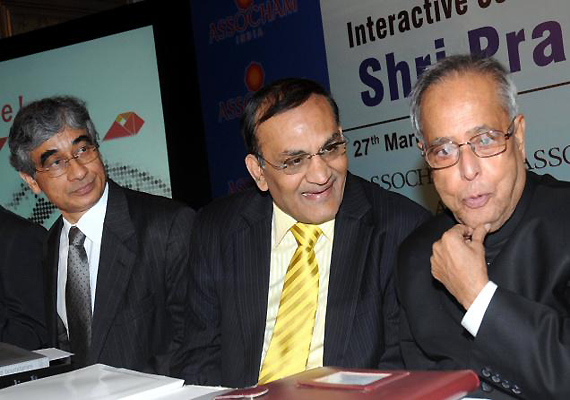 Mumbai, Feb 28: Industry lobby Assocham today urged the Finance Minister to reduce government expenditure and raise revenues to narrow the widening fiscal deficit.

"The government should have enough political courage to align domestic fuel prices to international prices. Otherwise subsidising oil products, especially diesel, will add to the already huge fiscal deficit and increase inflation further, wiping out even the small gains we see in the economy," Assocham's newly-elected president Rajkumar Dhoot in a statement.

The government borrowings could inflate the fiscal deficit this year to reach six percent, much above the targeted 4.6 percent, he said, adding market pricing of oil products will lead to reduction of Rs one lakh crore in the oil subsidy bill.

Another Rs one lakh crore could be saved if the entire range of import duties is reconsidered to examine where duty structure is hurting the manufacturers from cheaper imports of finished goods.

"The government should aim at a fiscal deficit ranging around 3.5 percent of GDP by widening the tax net, early implementation of direct tax code (DTC), speeding up divestment and stimulating foreign direct investments in key sectors like retail, aviation, defence, pensions, insurance and mining," he said.

The Reserve Bank has indicated that in the absence of credible fiscal consolidation, it will not be able to reduce interest rates to promote growth, so fiscal consolidation is at the crux of the next Budget, Dhoot said.

He further recommended privatisation of certain rail corridors. "Path breaking reforms are needed to accelerate the economy which can grow at nine percent despite tough economic conditions worldwide and poor infrastructure in the country," Dhoot said.

Assocham also stressed on the importance food security, job security and medical security to attain double-digit growth rate.

The industry chamber said the trillion dollar investment plan for infrastructure development during 12th Plan should be aggressive and focused on fund raising. He said divestment can be given a push with a target of Rs 70,000 crore for the next fiscal.