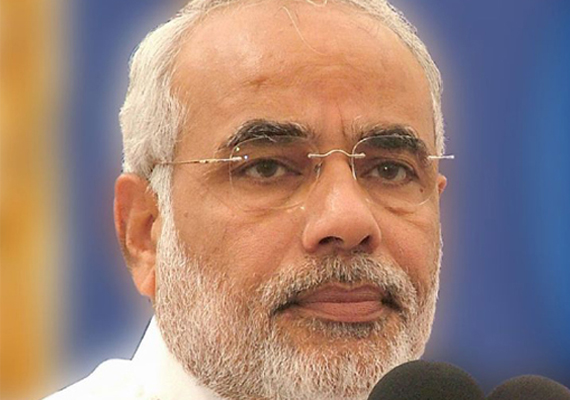 Ahmedabad, Mar 12: Gujarat chief minister Narendra Modi termed the Centre's announcement about lifting of cotton export ban as "cheating the farmers of the country".

"The notification issued today by the Union Commerce Ministry on reversal of ban of cotton exports is cheating lakhs of cotton-growing farmers of the state," Modi said tonight.

"The notification says that the Centre will not give any new registration certificates for export of cotton. Not only that, it would also investigate the export of the commodity earlier, incorporating a clause that the registration, allowed earlier, has to be reinvestigated with no time-frame," Modi said.

"This new monitoring system will open doors to corruption," Modi further said.

Targetting the opposition Congress for "trying to cash in on the withdrawal of ban", Modi said, "Congress leaders here have been terming the withdrawal of ban on exports of cotton as one of their major achievements. But in reality, they are participants in cheating the farmers of Gujarat and the country."

"It has also exposed the lies of AICC political secretary Ahmed Patel and other Congress leaders from Gujarat that the so-called ban on export was lifted by Union Commerce Minister Anand Sharma at their behest," Modi said.

"I had written a letter to Prime Minister Manmohan Singh, warning him that there was a nexus working for ban on cotton exports. However, instead of taking a firm step against such nexus, he has given the duty to a group of ministers. And today's notification makes it clear that the Congress is hand in glove with such elements," Modi further alleged.

"It was only after the entire cotton supply chain of Gujarat, starting from farmers and market yards to ginners' association collectively threatened an indefinite strike that the government allowed the lie to circulate, to give an impression that the ban has been lifted," he said.

"It was a lie to mislead the farmers and common man.  Gujarat farmers would not take this cheating by the Congress led Central Government lying down," Modi further said.