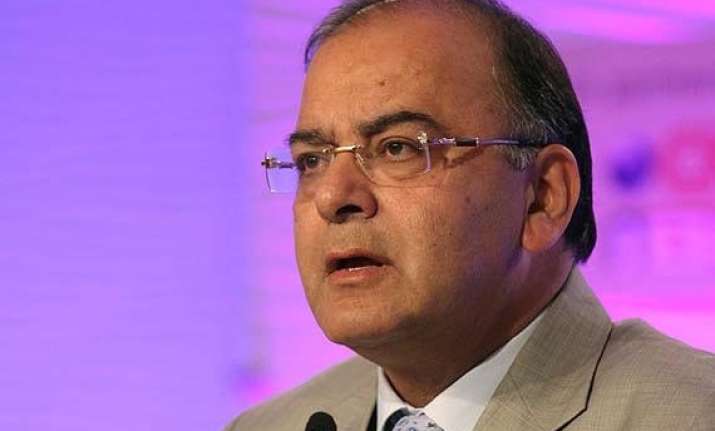 Mumbai: As the BJP-led ruling coalition at the Centre gets ready to present its first full-fledged Budget, analysts said the government is most likely to meet its ambitious 4.1 per cent fiscal deficit target, helped by lower oil prices.
They also expect Finance Minister Arun Jaitley to stick to the fiscal consolidation roadmap.
Help from lower subsidies and also the recent excise duty hikes on oil products following a sharp drop in crude prices from last June should help in achieving the 4.1 per cent deficit target, they said today in separate notes.
With only four days remaining for the Union Budget, analysts are expecting the Finance Minister to adhere to 3.6 per cent fiscal deficit (the gap between Government expenditure & revenue) target in the next fiscal as per the fiscal consolidation roadmap.
"We expect the Government to stick to a fiscal deficit target of 3.6 per cent of GDP for FY16 from 4.1 per cent this fiscal," economists at private sector lender HDFC Bank said.
However, economists at American brokerage Citi said the target can be stretched to 3.8 per cent.
In a note, international rating agency Standard & Poor's mentioned the high deficit as one of the factors constraining it from revising India's sovereign rating.
"Lower crude oil prices, recent hikes in excise tax may provide fiscal space to stimulate public investment," economists at Standard Chartered said in a note.
Sectors like roads, rural development and power distribution will be allocated larger funds. These allocations are likely to increase capex to marginally above 2 per cent of GDP in FY16 from 1.5-1.6 per cent in FY15, it said.
In its effort to improve the quality of the deficit, the Government may change the composition of spending away from revenue spending and transfers towards capital outlays and investments, HDFC Bank said.
Citi said the Government has made a good start by targeting the low hanging fruits, but stressed that a lot depends on the Budget.
Stan Chart said it is expecting a "positive" move on the quality of fiscal consolidation, while HDFC Bank said it will be a 'make or break' Budget where the Government cannot compromise on either growth or austerity.