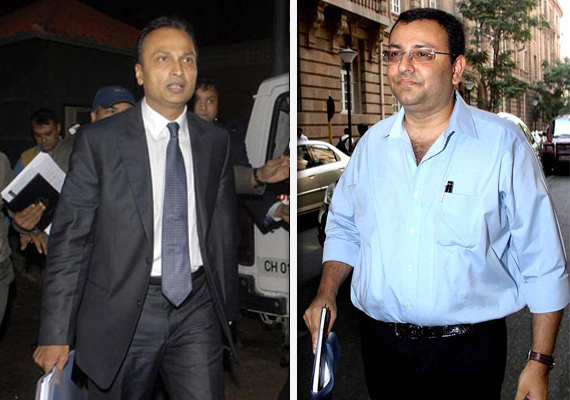 New Delhi, Feb 22: Top executives of private power companies, including Anil Ambani and Cyrus Mistry, today discussed various issues faced by the sector with the high-level panel headed by Prime Minister's Principal Secretary Pulok Chatterji.

A host of issues, including gas allocation for power projects, high coal prices and implementation of coal supply agreements by Coal India, were among the topics that came up for discussion, sources said.

Power Secretary P Uma Shankar and Coal Secretary Alok Perti also attended the meeting between the top executives and the Committee of Secretaries (CoS) headed by Chatterji.

"The PMO has committed that all issues flagged of by companies would be looked into. Commitment has come that these issues would be reviewed ... Pulok Chatterji has assured us that since proposals made are genuine and practical, the same would be addressed immediately," Association of Power Producers Director General Ashok Khurana, who also attended the meeting, said.

According to sources, Chatterji is believed to have assured the power producers that all their suggestions are quite practical and these could form the agenda for the future CoS meetings.

Reliance Power's Anil Ambani, Tata Power's Cyrus Mistry, Hinduja Group's Ashok Hinduja, GMR Group's G M Rao and Jindal Steel & Power's Naveen Jindal were among the executives who attended the meeting.

"The main thing we all discussed was the pricing of power and how it will be done, especially in the context of rising coal prices," a government official, who attended the meeting, said.