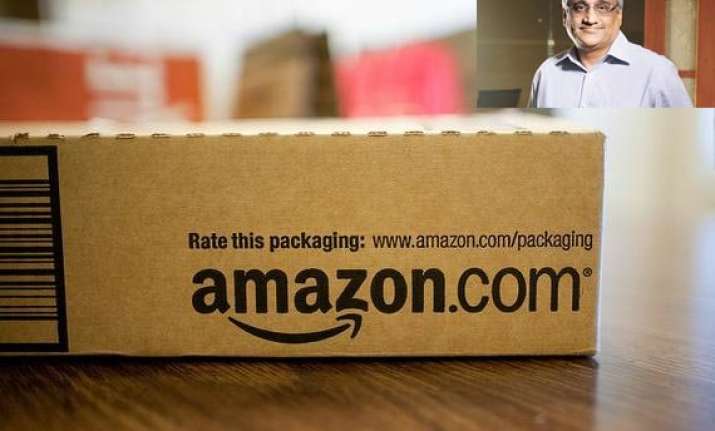 New Delhi: Amazon India and Future Group have entered into a strategic alliance, that will leverage the strong product knowledge, extensive brand portfolio and sourcing base of Future Group, and the ecommerce platform, customer base and reach of Amazon.in.
According to the deal, Future group's portfolio of over 40 brands and 10,000 + unique styles will be retailed exclusively through Amazon.in platform, with the initial focus on the Future Group fashion brands.
This means customers can buy Future Group fashion brands like Lee Cooper, Converse, Indigo Nation, Scullers or Jealous21, among others and benefit through rich product content, secure payments, fast delivery and easy returns on the www.amazon.in platform.
"The bottom line in each of our retail success stories is "know your customer". Insights into the soul of Indian consumers - how they operate, think, dream and live - helps us innovate and create functionally differentiating products and experiences. Partnership with Amazon, which obsesses to be earth's most customer centric company, will enable us to leverage their strengths, investments and innovations in technology to reach out to wider set of consumers across India," Kishore Biyani, Group CEO, Future Group said.
 "We are excited to collaborate, leverage each other's unique strengths and serve customers across India. The product portfolio of Future Group, their innate understanding of the Indian consumer mindset and our ability to serve and deliver a convenient, easy, trusted and reliable delivery experience to a nationwide set of customers is a win-win for all," said Amit Agarwal, Vice-President and Country Manager, Amazon India.
Amazon.in will also partner Future Group brands in promoting the existing and new brands in markets, explore co-branding opportunities and accelerate new product development in categories which are currently not served by retailers, the company said.
The companies will also explore synergies in areas such as distribution network, customer acquisition and cross promotions.