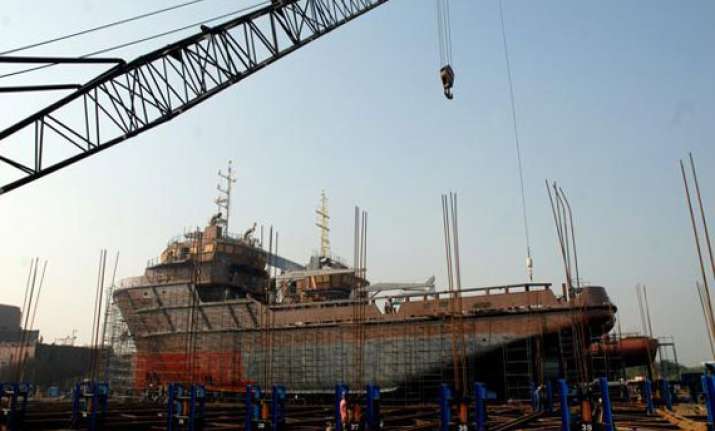 Mumbai: A 22-member lenders' consortium led by ICICI Bank has failed to agree on a proposal from ABG Shipyard to recast its Rs 11,500-crore loan, a majority of which turned into dud assets on their books, sources said here today.
"There was no consensus on the terms of the loan restructuring proposal from ABG Shipyard at the corporate debt restructuring cell meeting held last Friday," a senior official of a State-run bank told PTI today, adding that banks are not sure about the promoter's ability to bring in fresh equity contribution of around Rs 300 crore.
Sources said the consortium has around Rs 2,600 crore exposure to the troubled company, while ABI's exposure is around Rs 1,600 crore. The other main lenders include IDBI Bank with a stuck loan of Rs 1,400 crore, while Punjab National Bank and Bank of Baroda have around Rs 700 crore each and the Exim Bank has Rs 700 crore.
Another public sector banker said promoters have already brought in Rs 80 crore as fresh equity, but they are not sure about their ability to bring in Rs 220 crore more.