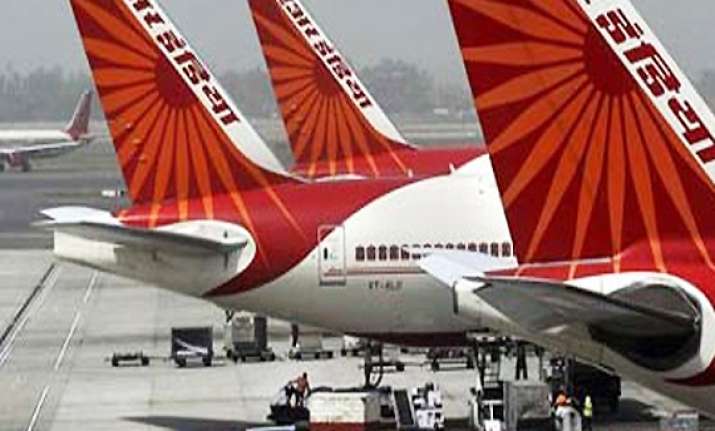 Mumbai, Apr 16: Days after the government decided to hive off Air India's engineering and ground handling services, seven unions today opposed the move and sought an urgent meeting with the management over the issue.  
"We will continue opposing the move. We will never accept transfer of manpower from the main company to the two proposed subsidiaries because, if after a year, the management alters our service conditions, we will not be in a position to negotiate", a leader of one of the seven unions' joint forum told PTI, requesting anonymity.
He, however, said if the airline sends the personnel on deputation to the subsidiaries, instead of effecting outright transfers, that could be acceptable to the unions.  
In a letter to CMD today, the seven unions said, "We request you to share some of your precious time to discuss the modalities of such a mechanism. We all look forward to seek an appointment with you" to discuss the issue.  
The unions sought a consensual approach to resolve such vexed issues, saying it would help in creating a conducive climate in the company.
"We request you to pioneer a mechanism with the representatives of all associations, unions and guilds, prior to the major policies affecting the services of the employees vis-a-vis existing service conditions," the unions said.  
The unions are the Indian Pilots Guild, All India Service Engineers Association, AI Aircraft Engineers Association, AI Engineers Association, AI Employees Union, Air Corporation Employees Union and AI Officers Association.  
The unions are opposed to the move on the grounds that it would result in large-scale displacement of workers and also affect their service conditions.
The Union Cabinet had last week approved the airline's proposal to spin off its engineering and ground handling services into two wholly-owned subsidiaries.
The proposal is likely to lead to the relocation of around 19,000 employees, including about 11,000 on contract, out of a 38,000 workforce, to the two subsidiaries.