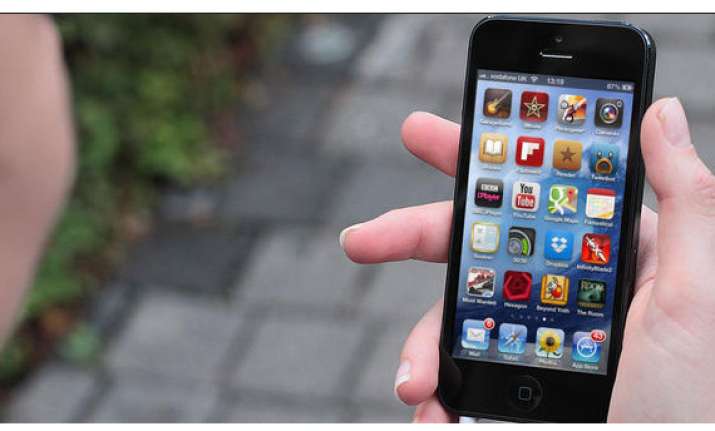 New Delhi: There is no doubt that iPhone 5 is a stunning phone and even after months of its launch it still enjoys great popularity among various markets around the world. The iPhone 5 retains nearly the exact shape of the iPhone 4, with its rounded corners, glass-covered façade, and metal band running around the edges of the device. Where the iPhone 5 differs is its brushed aluminum backing capped by glass on the top and bottom and the placement of the screen and back within the housing.. The phone is pretty lightweight to hold and is thinner and taller than its predecessor.
Under the hood you'll find a new dual-core A6 CPU running at a reported 1GHz, 1GB of RAM, between 16GB and 64GB of storage (I tested the 64GB version), and an assortment of radios supporting Wi-Fi 802.11a/b/g/n on both 2.4GHz and 5GHz frequencies, 3G and LTE on both CDMA and GSM networks, and a GPS chip. The screen has been increased by half an inch to 4.0″, and resolution has been bumped to 1136×640, compared to 3.5″ and 960×640 on the iPhone 4S.  The new camera on the iPhone 5 is absolutely stunning and takes crisp, clear, and ultra-defined photographs.
The iPhone 5 is pretty responsive to your every touch, even if you try to slow it down by rapidly opening then closing a ton of different apps. Gaming performance is good, with high framerates and beautiful textures. The new iOS is everything you would expect. Clean, simple, fast, and easy to understand. It is the very best that iOS has ever been.
There's no reason you wouldn't want an iPhone 5, unless of course you desire the flexibility of an Android phone. But here's a list of things that you thought the iPhone 5 can do, but it can't.

There is some removable storage, but it hasn't
The lack or a removable storage system is something that iPhone users still complain of. Although many say Apple's maximum 64GBs offered in the iPhone 5 should be plenty for any phone users, but those who want to use excessive applications: be it songs, apps, etc. may feel disappointed.