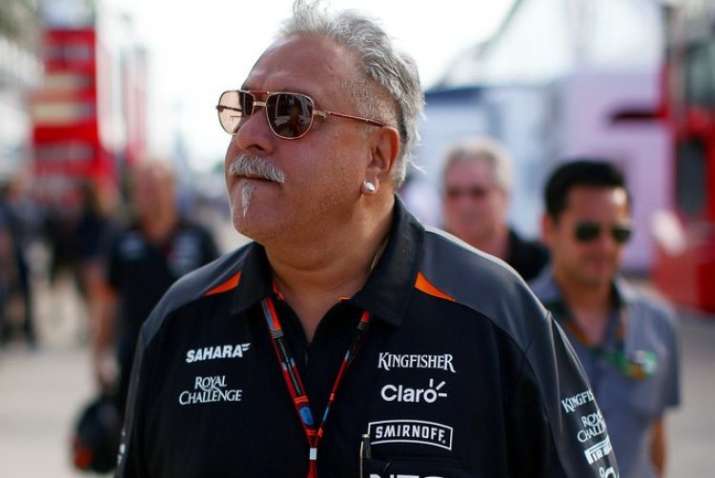 London: Beleaguered Indian tycoon Vijay Mallya has accused Indian authorities of conducting a "witch hunt" claiming that he has "nothing to hide" and he has invited them to come to London to interview him.
In an interview with 'Autosport' published this week, Force India Formula 1 team principal Mallya said his presence in India is impossible because his diplomatic passport has been revoked.
"There is no other way I can describe what is happening other than a witch hunt. I just have to ride out the storm," he told the sports magazine.
"They (the Indian authorities) have had access to many executives of Kingfisher Airlines, and they have had access to thousands of documents. If the missing link is only to interview me, come to London and interview me, get on the radio conference and interview me, send me an email with questions and I will reply. I have nothing to hide," Mallya said.
"But it seems a bit contradictory and disconcerting that just because I'm not physically present in India, that they should issue an arrest warrant and cancel my passport. What confidence does that give me about their real intentions," the 60-year-old asked.
The UB Group chairman, who is being chased in connection with an alleged debt of around USD 1.4-billion (Rs 9,400 crore) linked to the collapsed Kingfisher Airlines has been living in the UK since March this year.
He was recently seen cheering on his Force India team from the pit during the British Grand Prix at the Silverstone trackin Northamptonshire, in the East Midlands region of England.
In reference to his brush with the law, the businessmen known as the 'King of Good Times' told the magazine that he has "been through this before".
"My first brush with the investigative authorities was in 1985. They came at me hammer and tongs for almost two years and finally found nothing, and I was completely exonerated. So sadly in India, these investigative agencies are political tools that do not hesitate to go on a wild-goose chase, and in the process it is nothing but persecution," he said.
(With inputs from PTI)