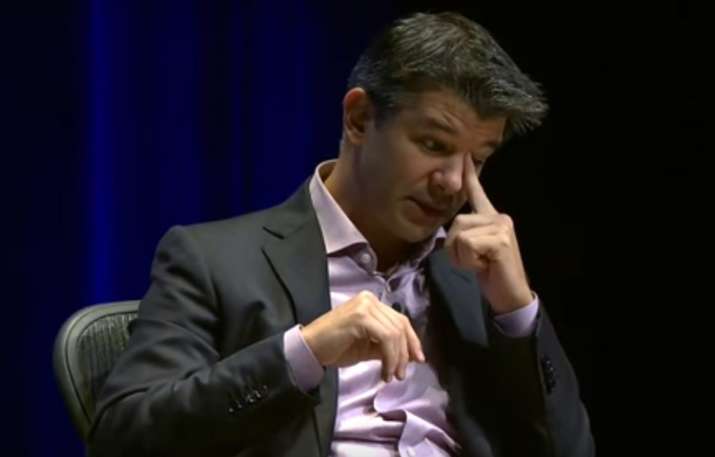 Uber founder Travis Kalanick on Tuesday stepped down as the Chief Executive Officer (CEO) of the ride-hailing company, a week after he announced that he was taking a leave of absence for an unspecified period. He will, however, remain on Uber's board of directors.
Kalanick's exit came after a shareholders revolt earlier Tuesday, according to a report by the New York Times. Five of Uber's major investors, in a letter to Kalanick, demanded that the chief executive resign immediately, the report said. 
"I love Uber more than anything in the world and at this difficult moment in my personal life I have accepted the investors request to step aside so that Uber can go back to building rather than be distracted with another fight," Kalanick said in a statement to the newspaper.
The move comes after months of controversies involving the top leadership of the company. Last Tuesday, Kalanick had written to his employees that he was taking a leave of absence due to the death of his mother last month in a boating accident and also because he needed to become a better leader.
"Recent events have brought home for me that people are more important than work, and that I need to take some time off of the day-to-day to grieve my mother, whom I buried on Friday, to reflect, to work on myself, and to focus on building out a world-class leadership team," he said in a memo to employees.
This came after former US Attorney Eric Holder released a list of recommendations to improve Uber's toxic culture. He recommended that Kalanick be relieved of some leadership responsibilities, shifting them to a chief operating officer and other senior managers. The COO would be a partner with Kalanick. Holder recommended that Uber use performance reviews to hold senior managers accountable by setting metrics for improving diversity and responsiveness to employee complaints.