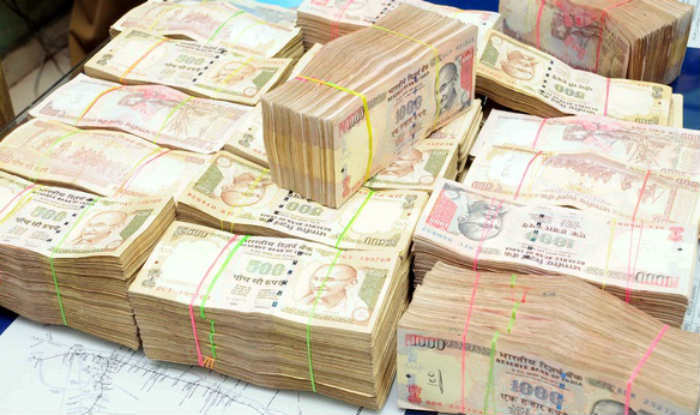 New Delhi: The Special Investigation Team (SIT) on blackmoney has recommended ban on cash transactions of above Rs 3 lakh and restricting cash holding with individuals to not more than Rs 15 lakh to curb illegal wealth in the economy. 
It has also recommended a separate law to declare such transactions as illegal and punishable. 
The SIT headed by Justice M B Shah (retd), submitted its fifth report to the Supreme Court on methods to curb black money in the economy. 
"The SIT has felt that large amount of unaccounted wealth is stored and used in form of cash," an official statement said on Thursday. 
"Having considered the provisions which exist in this regard in various countries and also having considered various reports and observations of courts regarding cash transactions the SIT felt that there is a need to put an upper limit to cash transactions," an official statement said. 
SIT recommended a total ban on cash transactions above Rs 3 lakh and "an Act be framed to declare such transactions as illegal and punishable under law." 
It also felt that, given the fact of unaccounted wealth being held in cash which are further confirmed by huge cash recoveries in numerous enforcement actions by law enforcement agencies from time to time, the cash transaction limit can only succeed if there is a limitation on cash holding. 
"SIT has suggested an upper limit of Rs 15 lakh on cash holding," the statement said. 
In case any person or industry required holding more cash, it may obtain necessary permission from the Commissioner of Income Tax of the area, the panel opined. 
The SIT report has been put in the public domain for public comments.
In another news, government today allowed payment of tax and penalty in instalments over an extended period for the black money disclosed under the one-time compliance scheme, debunking certain assumptions that the effective tax rate could work out to be 31 per cent, much lower than mooted. 
The Income Declaration Scheme (IDS), which gives holders of undeclared wealth a chance to come clean by paying tax, surcharge and penalty of 45 per cent and escape punishment, had earlier provided two month's time after the close of declaration window on September 30 this year for payment of dues. 
Now, the government has allowed payment of dues in three instalments by September 30, 2017. 
(With PTI inputs)