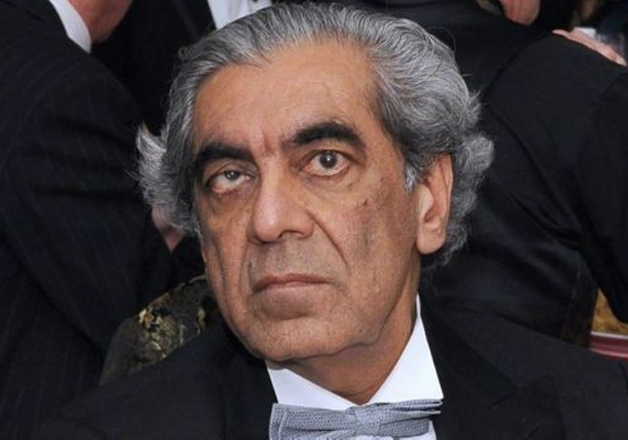 In a stunning revelation, it has been found that British defence major Rolls-Royce made 'secret payments' of around Rs 82 crore (10 million pounds) to firms linked to arms dealer Sudhir Choudhrie that may have helped the company to win a big contract for engines on Hawk aircrafts used by the Indian Air Force, a media report has said. 
"The joint investigation has also found evidence of a suspicious payment that was made in cash. It involves Mr Choudhrie's son, Bhanu, who accompanied an arms executive called Peter Ginger on a trip to Switzerland in 2007," said the report. 
"During the trip, Mr Ginger made a cash payment amounting to hundreds of thousands of pounds into a secret bank account. The account was opened in the name of "Portsmouth" and bank documents seen by Panorama later showed a balance of more than 1mn Swiss francs," the report further claimed. 
Sudhir Choudhrie and his son, Bhanu, have been arrested and questioned by the SFO over the bribery allegations. Both denied wrongdoing and were released without charge.
The Guardian and the BBC understand that Choudhrie family companies were paid millions by Rolls-Royce.
Meanwhile, the investigation by the Guardian and the BBC has uncovered leaked documents and testimony from insiders that suggest that Rolls-Royce may have benefited from the use of illicit payments to boost profits for years.
The report claimed that Rolls-Royce hired a network of agents to help it land lucrative contracts in at least 12 different countries around the world, including India, sometimes allegedly using bribes.
On the other hand, Rolls-Royce, which sells turbines and engines for passenger jets and military aircraft and is worth an estimated 13 bn pounds, declined to answer detailed questions.
A company spokesman said: "Concerns about bribery and corruption involving intermediaries remain subject to investigation by the Serious Fraud Office (SFO) and other authorities. We are fully cooperating with the authorities and we cannot comment on ongoing investigations."
The Guardian/BBC investigation, to be broadcast on the BBC's Panorama programme on Monday, discloses that the use of agents by the blue-chip manufacturer is far wider than previously publicly known.
The agents have been hired in at least 12 countries: Brazil, India, China, Indonesia, South Africa, Angola, Iraq, Iran, Kazakhstan, Azerbaijan, Nigeria and Saudi Arabia.